Competition
TSSA 'City' wins back the Brian Pink Memorial Shield
Mon, 29 Mar 2021 00:00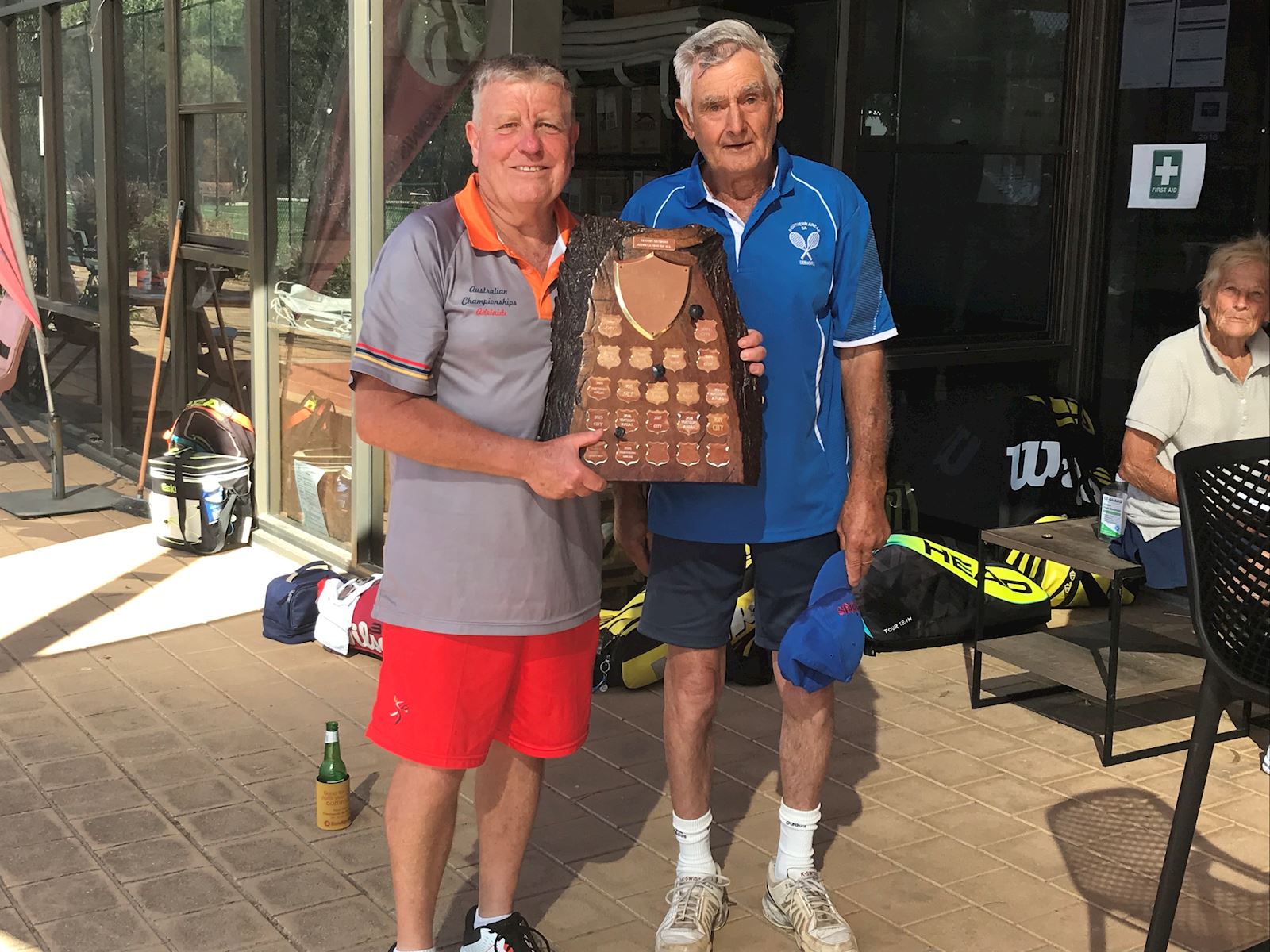 TSSA 'City' welcomed the Northern Areas Team to their clubroom and home courts located in Adelaide's Blue Gum Park 'Kurangga' (Park 20) on Sunday 28 March 2021.
Representative sides for both Tennis Seniors Associations have been competing against each other since 1989 and for the past seventeen years the annual winners have their name inscribed on the BRIAN PINK MEMORIAL SHIELD.
Prior to this match, Northern Areas Tennis Seniors had won the shield 6 times, whilst City has won it on 11 occasions.
At the conclusion of play TSSA 'City' was victorious and Twink SPARKS on behalf of the Northern Areas Team presented the Brian Pink Memorial Shield to Ian DELBRIDGE who accepted it on behalf of the TSSA 'City' Team.