Community Bank Creswick & District Twilight Corporate Cup
History
In 2003, a sub committee of the Mt Prospect District Tennis Association, was formed to organise and run a Twilight Corporate Challenge, involving businesses around Ballarat, who compete in both mens and mixed competitions. Each team comprises 4 players, with matches comprising 4 sets, with each team member playing two sets each match. The 2023.24 draw is available here, with the competition rules available here.
Competition
The competition is played on a Wednesday night, commencing at 6.00pm and usually concluding at 8.00pm, with bar facilities available and a light tea provided for the players and their families. The competition usually commences late October, breaks for Christmas and January school holidays and concludes late March, with a grand final tea and presentations.
Sponsors
The 23/24 major sponsor is the Community Bank Creswick and District. This is the sixth year that will see the Community Bank as major sponsor of the Twilight Corporate Cup, know as the Community Bank Creswick and District Twilight Corporate Cup. We would like to thank Community Bank for their corporate support and encourage any members who play at the Association to utilise the services of the Community Bank. To find out more about about the Community Bank Creswick and District, please visit their website.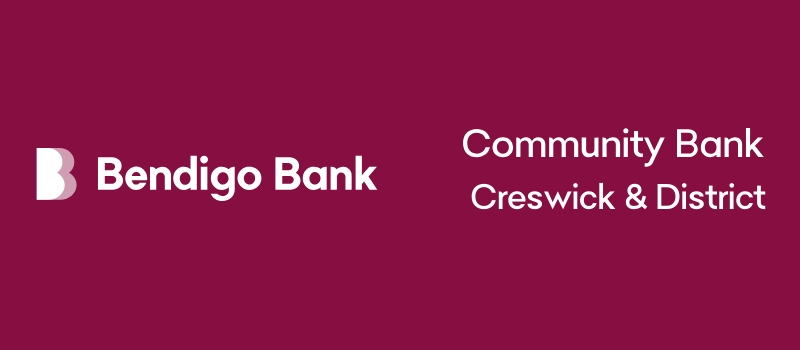 Other current sponsors include: Langdon Building, PPT Accounting, Murray Water Boring, McCains, Fiona Elsey Cancer Research, Shaddock & Co, AC Accounting and Business Solutions, WFI Insurance, Commonwealth Bank, The Shed Company, PBSA, Driscoll Joinery, Advantage Feeders and MERCH'D.
Major sponsors have been involved, with Roadcon, for the initial three seasons - 04/05, 05/06 and 06/07, Porter Industries, for the next three seasons - 07/08, 08/09 and 09/10, Eureka Concrete for the following three seasons - 10/11, 11/12 and 12/13, Trident Group for 13/14, 14/15 and 15/16, and Ballarat Scrap Mental and Recyclers for 16/17 and 17/18. We thank these major sponsors who have helped initiate and develop this competition and also all other teams, who have supported this competition, through the sponsorship package.
Results
Porter Plant have won the mixed competition a record 7 times, with Trident Group being successful 6 times in the mens competition.

In the mens competition, the following businesses have been premiers :-
04/05 - Gull and Co Real Estate
05/06 - Gull and Co Real Estate
06/07 - Ballarat Agricultural
07/08 - Rokk 66
08/09 - Trident Group
09/10 - Trident Group
10/11 - Trident Group
11/12 - Trident Group
12/13 - Trident Group
13/14 - Trident Group
14/15 - Eureka Concrete
15/16 - Next Concept Painting and Design
16/17 - Commonwealth Bank
17/18 - PBSA
18/19 - Next Concept Painting and Design
19/20 - PBSA
20/21 - Driscoll Joinery
21/22 - PBSA
22/23 - Next Concept Painting and Design
In the mixed competition, the following businesses have been premiers :-
04/05 - Porter Plant
05/06 - Porter Plant
06/07 - Porter Plant
07/08 - Porter Plant
08/09 - Porter Plant
09/10 - Porter Plant
10/11 - Roche Bricklaying
11/12 - WHK
12/13 - Porter Plant
13/14 - Newington Physiotherapy
14/15 - Tim White Drafting & Design
15/16 - Haras des Trotteurs
16/17 - Ray White Real Estate
17/18 - Ray White Real Estate
18/19 - Ray White Real Estate
19/20 - Ray White Real Estate
20/21 - Langdon Building
21/22 - PPT Accounting
22/23 - Murray Water Boring