Coaching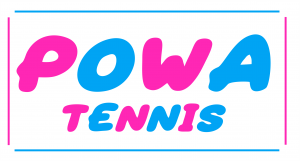 My name is Stefan Woolley and I am the new Head Coach from 2020 at Eildon Park Tennis Club. Our coaching program is known as POWA Tennis and I am a qualified Club Professional Coach with Tennis Australia and carry Cert III in Sport & Recreation, Sport Coaching, Community Activity Programs and Education Support.
I started coaching out of a passion for helping people and seeing their joy from learning something new in a creative way. I love the sense of two-way learning as I am not satisfied until the player is on the right track. Apart from delivering proven on-court coaching to all ages, I like to involve everyone with tennis in new and exciting ways. If you are really keen about tennis and where it can take you, I can show you a pathway as well as organise a chat with some of the top competing players already in our program. We are a very open and progressive team and POWA bases many coaching fundamentals around social media, networking, competition, trips and community events.
Our aim is to bring a fresh new coaching approach to EPTC and have a recognisable crew that is friendly and welcoming to all those partaking in activities. Our whole POWA crew has an extremely strong bond that has been formed over many years of playing and coaching tennis. We just love the game in all aspects and would like to welcome all at EPTC to have a chat about their experiences at the club and in tennis. As we have a program available to everyone of all standards and ages, we would love to see how we can assist you or your child's game.
For Term 1 2020 we are starting fresh, which means we are trying to help slot everyone into their regular coaching timetable and / or preferences. Our aim is to make the transition as smooth as possible and provide something to all that are interested. As we have already started taking bookings for next year, please don't hesitate to contact me as we know there are many more people who still want to sign up. We have heaps of days and spots to fill from Monday-Fri and Sat morning but it would be of significant help if everyone could put their preferences and enrolments in now so we have a clear picture of the timetable.
I have attached below a full 'Tennis Programme' outline which goes through in detail how all classes work, a price list and a free voucher to give to a friend or someone who might want to try again. We are also running our first ever program – January 2020 Australian Open Holiday Program for kids, 4yo beginners up to 16yo comp players (great for parents to get some free time too). This will start the same time as the AO on Monday 20th Jan to Wednesday 22nd Jan, 9-12pm and is just $45 per player a day – $135. Spaces are limited! We understand families might have a few kids to drop off so we are offering a special 15% off for 2 siblings or more. Better yet, 20% off if you sign up with a friend. Tennis is the biggest thing in January and would be great to have a big atmosphere for our first program.
Some of our crew you have met or will get to know, all qualified assistant and / or head coaches, as well as some high level competing players that I coach who can help with your tennis pathway and / or mentor:
Stefan Woolley
Danijela Mijic
Wes Neylon
Tom Neylon
Alex Demiri
Angus Roberts
Feel free to contact me at anytime, ask a question or most importantly to enrol in one of our fantastic classes. All attached below and available on website.
We are really looking forward to starting up in 2020, and hope everyone else is too!
Stefan Woolley
M: 0404 226 713