About EPTC
"BEST FACILITIES IN SOUTH EAST MELBOURNE"
Eildon Park Tennis Club (EPTC) is a well established and thriving tennis club and one of the larger clubs located at 69/75 Eildon Parade Rowville in South Eastern Melbourne. With 9 synthetic grass courts and a fantastic number of members, EPTC can accommodate for all junior and senior skill levels from 3 to 5 year old children in the Hot Shots Community Play, social play, to Grade One Pennant competition.
EPTC as a community is a friendly environment, and really aims to uphold a great relationship with its members. Heading down to the courts on a weekend or weekday evening showcases EPTC at its peak; an infectious ambiance and a friendly community with a shared love of tennis.
EPTC is very active in participating in various organised competitions including Tennis Victoria Pennant, Waverley District Tennis Association (WDTA) and Knox District Night Tennis Association (KDNTA) competitions. The club has many junior and senior teams in these competitions.
For the last 5 years, EPTC has been a Tennis Australia Ball Kids Trial venue with many of our own junior members going on to be ball kids at the Australian Open at Melbourne Park in January each year.
ETPC has over 40 junior and 30 senior teams playing each week. Over 1,000 members and visitors visit the club every week.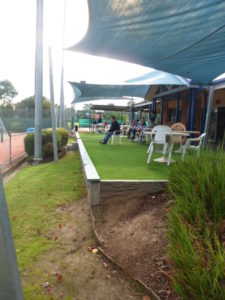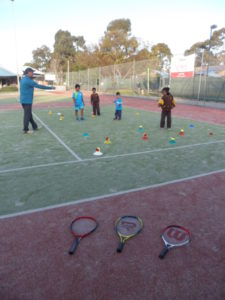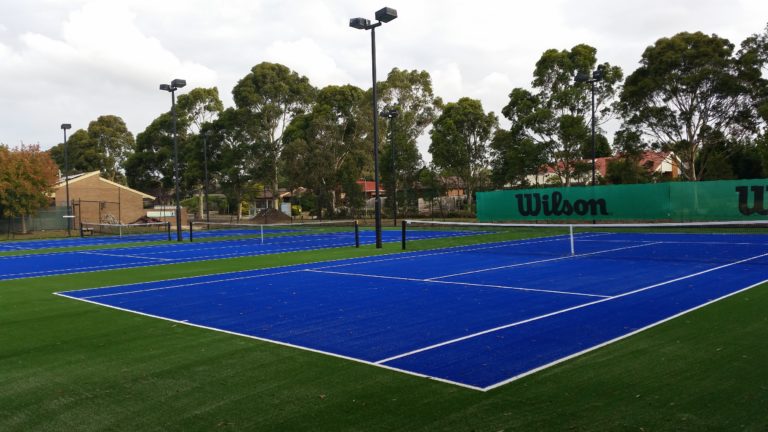 Locations

Eidlon Park is located at 69/75 Eildon Parade, Rowville, but due to the high number of teams fielded by Eildon Park Tennis Club it is necessary that the club plays some of its home matches at outside venues.
At present the use of outside venues for EPTC home matches is required for:
Junior WDTA competition on Saturday mornings, and

Senior WDTA competition on Saturday afternoons.

The Senior and Junior Convenors of EPTC pre-plan prior to the commencement of each season those home & away regular season matches that are allocated to outside venues. The convenors of effected opposition clubs are advised in writing prior to the season commencement of the relevant match and venue allocations. Additionally in the week leading up to the matches, the opposition club convenors are reminded by email of the match/venue allocations. It is the responsibility of the opposition club convenors to advise the details to their teams.
For finals, the Senior and Junior Convenors of EPTC review the draws (often in consultation with the relevant association), and using a set of established protocols determine the venue for individual finals matches. EPTC teams and convenors of opposition teams are then advised accordingly.
For the current season EPTC is utilising the following outside venues for home matches. EPTC is very grateful for use of these venues it enables teams to be fielded in the competitions and timeslots that suit the players.
| | | | |
| --- | --- | --- | --- |
| JUNIOR - SATURDAY AM | Surface | Location | Phone |
| Wheelers Hill Tennis Club | 6 artificial grass courts | Sunnybrook Drive | (03) 9561 8555 |
| | | Enter from Sunnybrook Drive, | |
| | | Wheelers Hill | |
| Ferntree Gully Tennis Club | 8 red porous courts | Glenfern Park | (03) 9758 8709 |
| | | off Glenfern Road | |
| | | Ferntree Gully | |
| SENIOR - SATURDAY PM | | | |
| Rowville Community Centre | 4 hard courts | 40 Fulham Road | (03) 9763 7400 |
| | | Rowville | |
| Lum Reserve Tennis Club | 6 aritificial grass courts | Cintra Avenue | |
| | | Wheelers Hill | (03) 9560 2055 |