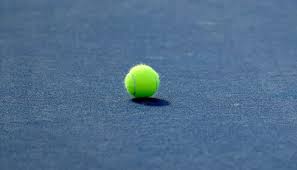 A Message from the Club Championship Organiser: LUKE TOPP
******************************
Hi Everyone,
Ok so we have our club championship this Sunday. We have the courts booked from 7am – 3pm. I have allocated a court to each group and your matches will be on that court. I'm hoping the weather stays away however the forecast is for rain.
Format – Pro Set, which is first to 8 games, full deuce games. Finals will be best of 3 with a match tie break in the 3rd set.
Finals – Finals will be played next week (11th) and the top two players from A & B will go through to the quarter finals. The top 4 from C & D grade pools.
*Note if a player cannot play the finals for injury or absence the next player in their pool will take the spot*
*If there is a tie it will be decided down by games played with Wins being the first preference*
Court allocation – each group will be allocated a court or courts in the case of C & D grade.
Scores – each court will have a clipboard can you please write your scores for each match. There will be a 30 min break between double up matches.
Cost - $45 entry this can be paid to:
Name: Team Brisbane Tennis Inc
BSB: 633 000
Acc: 163 231 590
*Use your name as the reference*