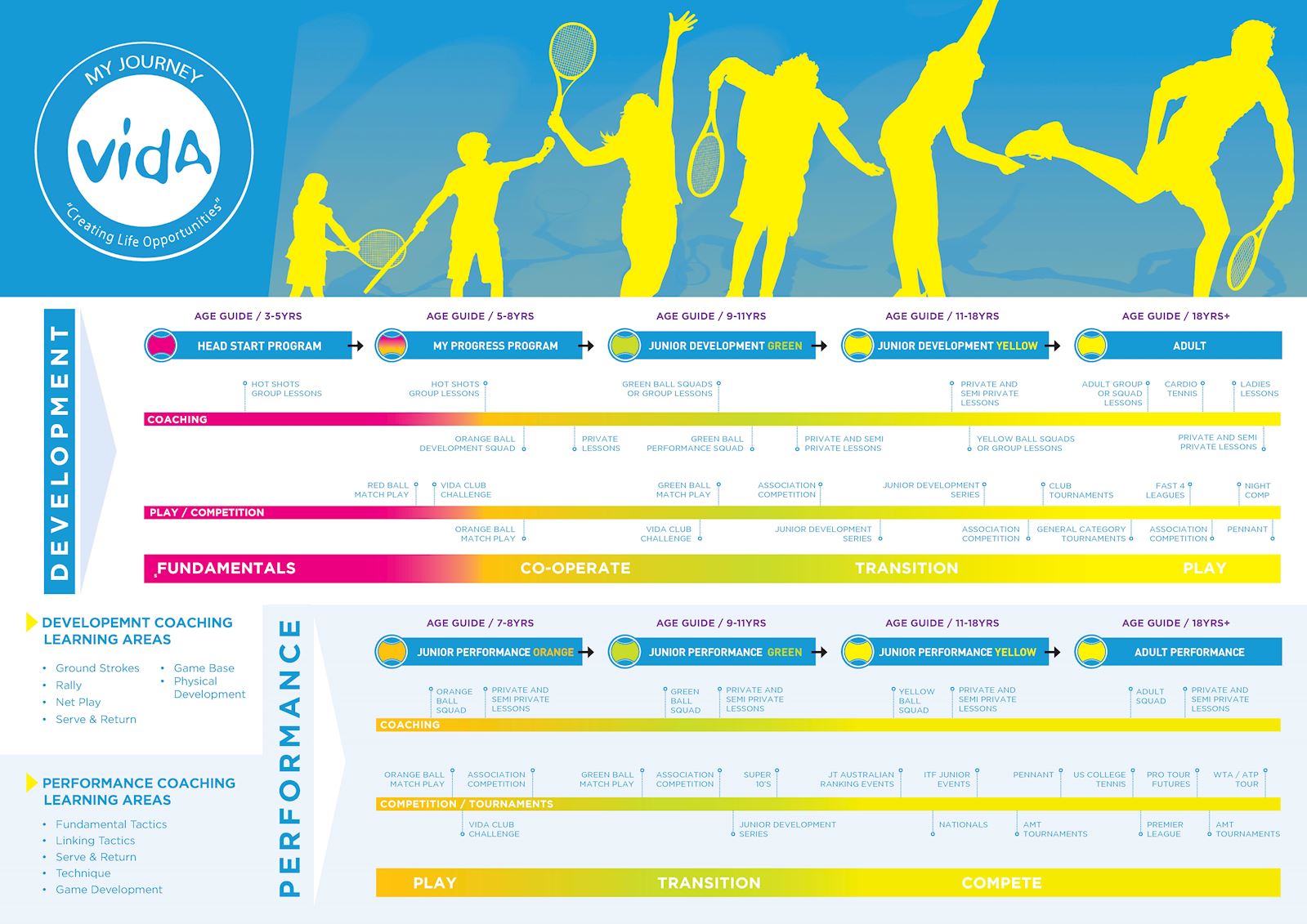 Vida Tennis offers a wide range of programs across all venues which link the My Vida Journey, the pathway giving each individual a road map to improving and enjoying the sport for life.
In the navigation bar, you will find information about group lessons, squad sessions, private lessons, and adult options.
Weekly tennis lessons for all programs are run over four terms each year, based on public school dates. All this information can be found on the Vida Tennis Website.
You can also fin out more program information on the following link - Click Here