Women's Pennant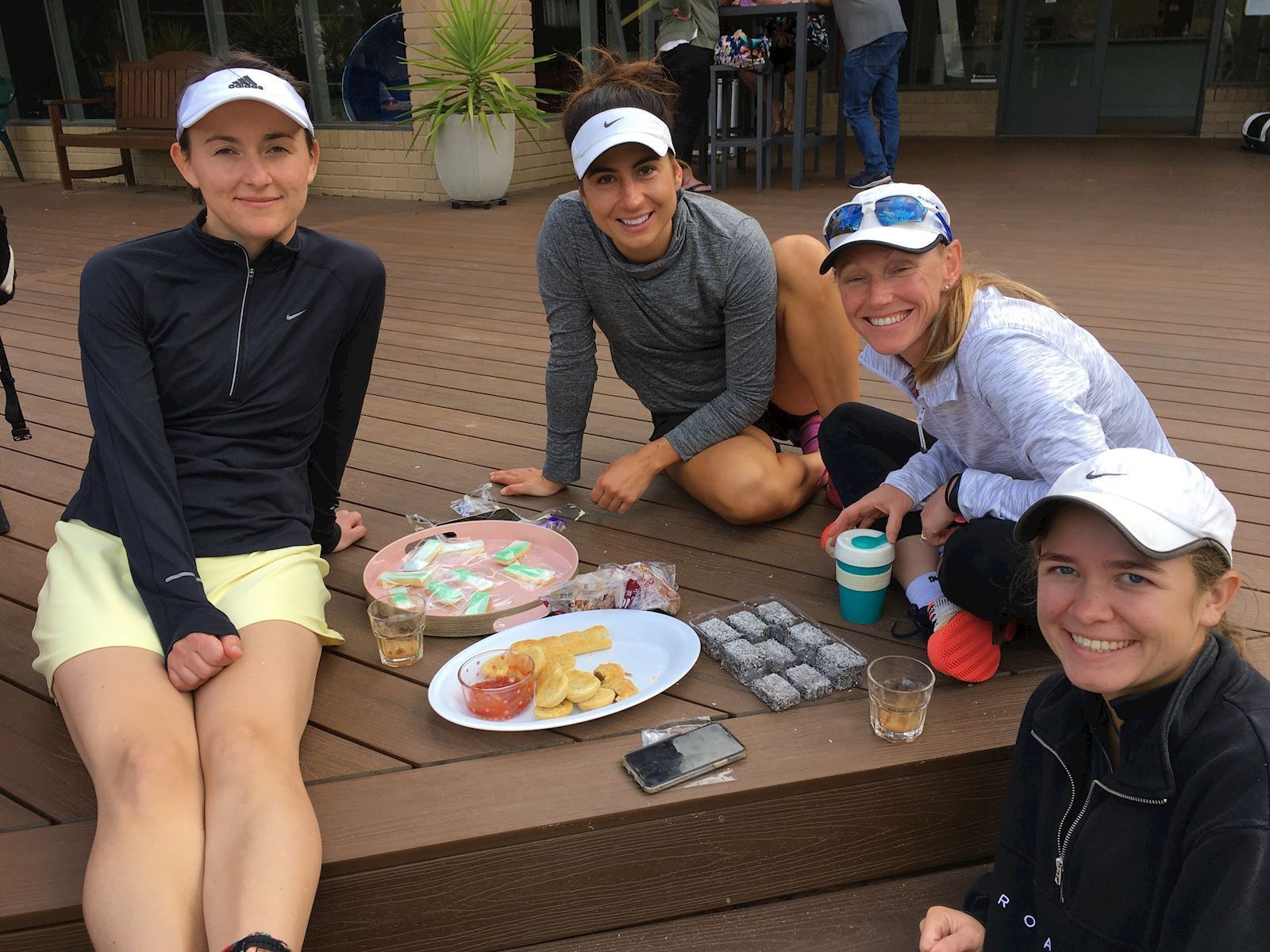 Women's Grade 2 Pennant.
For the first time in a very long time Heatherdale tennis club has entered a women's pennant team this season. Historically the club has been known as having very strong men's teams but has not been known for its women's tennis. As a club we would love to add to the strong tennis culture and name Heatherdale Tennis Club has not only in the local community but in the tennis community. By Heatherdale having a women's pennant team, we are show-casing that girls and women can come to our club and play a high level of competitive tennis in Victoria while having fun in a supportive environment.
Tennis and sport in general have struggled to retain girls through into adulthood. During the teenage years there seems to be an increase in girls dropping out of sport in general for whatever reason. We believe that by having a women's pennant team at the club we can encourage girls to keep playing. As the saying goes "you can't be what you can't see". So, we want to be out there visible on Saturday mornings so the juniors and their parents can see there is no need to stop. We want to encourage their mums to come and play as well. Even if they are beginners or played in their childhood. We want to encourage people to participate.
We hope to be mentors to the junior girls and give them a pathway so they can continue to play. We won't always win but we will be out there giving it our best shot and demonstrating good sportsmanship.
Please meet our amazing team Members representing our lovely Tennis Club:
Milly (31)
Milly has been playing tennis her whole life. As a junior she played to a very high level traveling to play tournaments. She has been playing Pennant as high as grade 1 since her juniors. Off the court she is a Paramedic. Although she has a crazy work schedule with lots of shift work, she just loves playing and the social aspect of playing in a team.
Natalie (34)
Nat has also played tennis her whole life with a lot of that playing with Milly. She has also played pennant at grade 1 level. Nat has been playing pennant for about 20 years and is looking forward to getting back into again after having a break to have her two beautiful boys.
Nat played state league championship division in netball whilst playing grade 1 Victorian pennant at the same time. As a PE teacher she is particularly passionate about junior sport and strongly encourages her students and young people to stay connected and compete across a variety of sports they enjoy for as long as possible and is hoping to be a wonderful role model for the members of the club.
Sheree (23)
Sheree is a country girl from Mildura who moved down to Melbourne to study to be a Chiropractor. As she didn't know anyone in Melbourne, she didn't pick up the racquets for a few years and gave footy a go, but luckily, she was happy to come and play when she heard we were putting a team together. Sheree was a wonderful junior playing at tournament level. She is looking forward to getting back into competitive tennis again. She is also a sports trainer and tennis coach.
Emma (18)
Emma has come from a club where she has played with boys her whole junior career due to a lack of females at her club. This has meant in order to play pennant she has needed to move clubs. Emma has been enjoying adding strength and conditioning sessions into her training. She is a physiotherapy student and tennis coach and is hoping to just keep improving. She has been playing tournaments and is enjoying being in a supportive women's team.
Allison (40)
Alli has been around the club for a few years now playing night tennis and cardio tennis. She decided that if she was ever going to get better it was now or never to put in the work and push herself. After not having lessons since she was a junior, she has been having lessons with Jarrod and wants to be a good example for her two kids. This is her first pennant season and she wants to prove you are never too old to give something new a go. She loves the social aspect of tennis and appreciates a good supper after a few hard sets and is trying to live by the theory that you should do something that scares you. She is also a Radiographer.
As a team we span the generations, with the common bond being we all love tennis and we are keen to have a go and support each other, having some laughs along the way.
We have been shown so much support from the club and we really appreciate this. We hope we can do the club proud.