Margaret Senton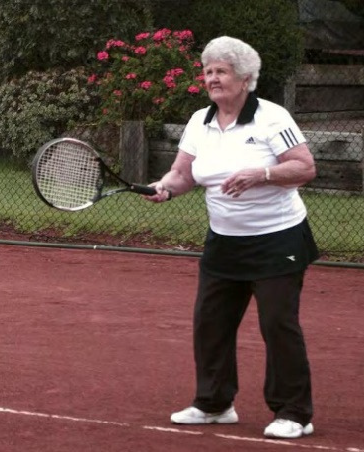 When I walk into a sporting club, I always find myself looking at the Honour Boards. I feel it gives me a sense of their history and I love seeing the names of the people that helped create it.
Although the Heatherdale Tennis Club started in 1966, it wasn't until 1968 that they held their first club championships.
Our first ladies champion was Margaret Senton and she went on to turn that into a Three-Peat, and in the following 5 years she went on to win it twice more, making a total of 5 championships.
This however is only the beginning of her incredible story.
Marg, as most people know her is still playing competition tennis today, and if you take into consideration, she was married with 3 children before she started playing at Heatherdale, that makes her, well let's say, older than most and she still packs a wallop.
Marg played mixed doubles for Heatherdale for 12 months with a 15-year-old boy named Pat Cash.
She will happily joke with you that she taught him all he knows, and she will tell you when playing with him she didn't have to hit the ball very often.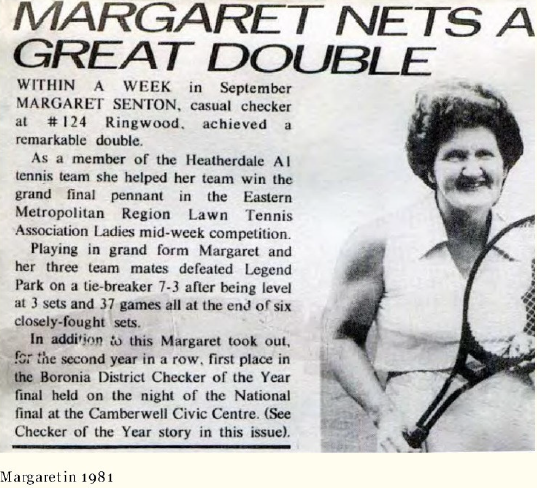 The newspaper article on the right is another one of Marg's outstanding achievements in 1981, and check out the GUNS on her. If I had of known she was carrying those I wouldn't have spent so much time joking with her about how short she is. I guess I'm lucky she has such a great sense of humour.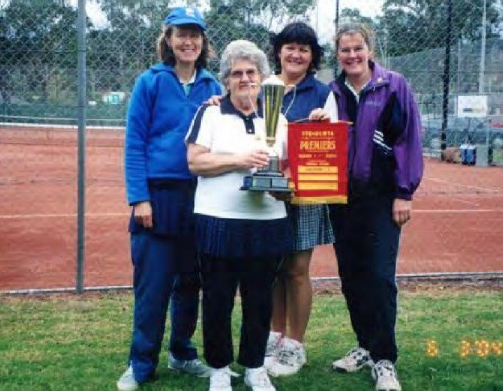 At the age of 65 in 2004 Marg won the Ladies Division 1 title for Heatherdale with Robyn Stewart, Loise Watkins and Janette Barlett. I may have joked with Marg after seeing this old photo of the trophy presentation, that the girls must have been so tired after the final, one of them called in their mum to hold the trophy. As usual, I got to hear her wonderful laugh.
It had been 23 years since Heatherdale had won this trophy and when they were admiring it, they found one name that stood out. Engraved on the 1980 shield was the name Senton. Marg had won the title all those years ago.
Marg still plays an active part in the club today and plays multiple times a week, and she's always ready to fill in for a team if they need it.
If you see her at the club, go over and say hello. You'll be glad you did.
Well done Marg, your truly are one of our greatest treasures.