Tennis Geelong Thursday Night Triples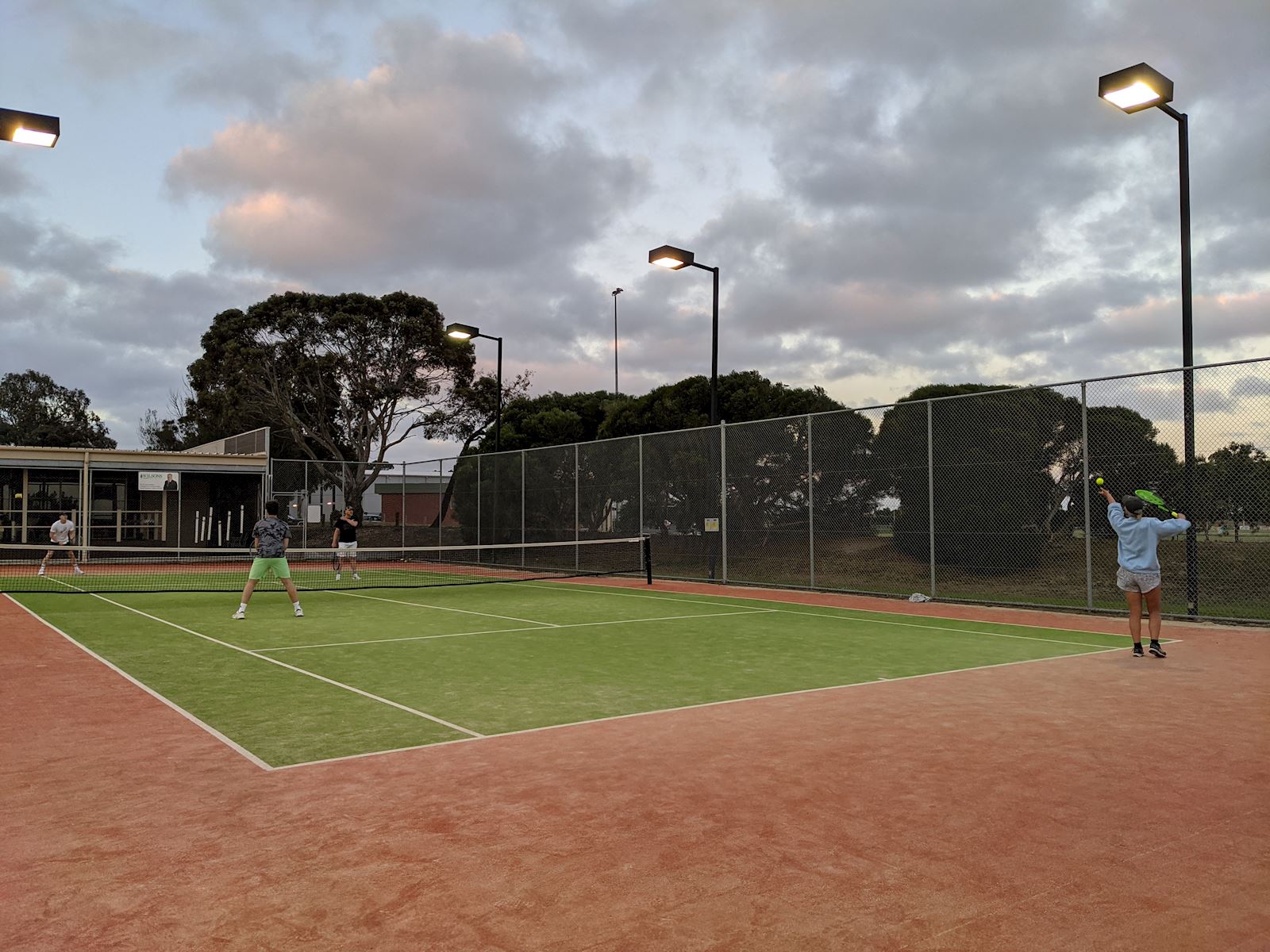 Grovedale Tennis Club enters several teams into the Tennis Geelong Triples Competition which is held Thursday evenings commencing at 7:00pm.

The open gender competition runs it's Spring seven-week season from October to December and the Summer season runs February to March.

This competition formats is three players, each playing one singles set and two doubles sets, swapping partners over the course of six total sets.
Players pay $40 per season and must be a financial member of the club to play as a club team.
Contact
Tyler Krumholz - tyler.krumholz@gmail.com