Coaching
Future Demand Tennis delivers an extensive Tennis Coaching Program at Box Hill TC throughout the year. Alexei Demajo (Head Coach) and his Tennis Australia Qualified Coaching Team deliver progressive programs for Juniors and Adults every day of the week catering for all levels of play.
For juniors, FDT delivers the ANZ Hot Shots program for 4-12 year olds as well as offering three levels of Squad Training (Recreational, Advanced & Performance) for players 12 years and over.
For adults, FDT delivers Adult Group Coaching, Women's Group Coaching, Cardio Tennis and FAST4 Matchplay sessions. We have lessons that suit players from beginners through to advanced competition players.
Private & Semi-Private Coaching is also available throughout the week for Juniors and Adults.
For more information and to register for one of our programs, please log on to the Future Demand Tennis website:
For online tips and update information please follow us on YouTube and our Social Pages by clicking these below links:
Contact our Head Coach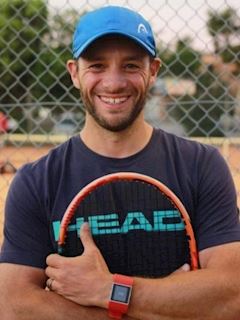 Alexei Demajo
+61 418 369 763
alexei@futuredemandtennis.com.au