Tournaments and Fixtures
Competitions/ Tournaments
The Club periodically hosts fun in-house competitions often coinciding with the 4 major Open tournaments. A chance to dress-up and taste different cuisines and libations.
Club Championships
The Club conducts its annual Championships in August each year.
Events are conducted in singles (men's and women's) and doubles (men's, women's and mixed).
All events are divided into A, B and C grades.
Each event is conducted as a round robin with prizes for winners and runners-up.
For further information contact the Club Captain
Junior Fixtures
The Club has many Junior teams entered into the Sunshine Coast Tennis League (SCTL) fixtures which are played on Friday evenings and Saturday mornings.
For further information contact the Club Coach or see the SCTL website at www.tennis.com.au/qld/
regions/sunshine-coast
Junior Development Series
The Tewantin Tennis Club normally hosts a Junior Development Series tournament (JDS) each year around the end of July. The JDS is a group of tournaments for beginner to intermediate players. These tournaments are designed for the junior tennis player's first introduction into tournament tennis. The series is broken up into regions throughout Queensland and Australia. The Under 9 and Under 11 events use modified balls to allow players a taste of tournament life from a younger age.
Tennis Queensland Seniors (TSQ) tournament
The Club is the host venue for the TSQ International Tennis Federation Senior's Tournament held in September each year. This popular event attracts interstate and overseas players as well as many higher-ranking Queensland players.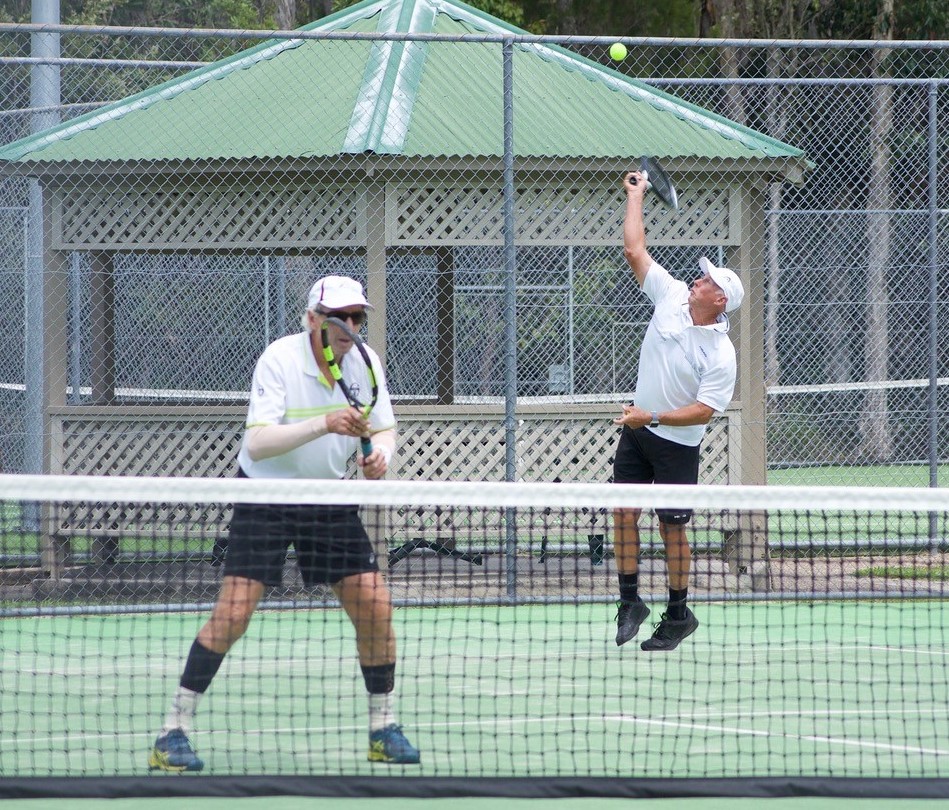 For further information see the TSQ website at www.tennisseniors.org/qld