Paramount Tennis Club Dubbo
Come and have a hit today!
Time to get your racquet on!
All the gear but no idea? You're at the right place. Get Your Racquet On is a new and great way to get out and meet new people, have a laugh, and play tennis at your skill level – with a killer soundtrack, naturally.
Going for around 90-minutes, you'll have a 10-minute warm-up, 50-minutes of tennis activities and 30-minutes of socialising. On court, you'll play different tennis activities including tennis on smaller courts, Pickleball and triples on a full size court. Off court, you'll make new friends over a drink or a bite to eat.
The best bit? Just show up with or without a crew and your local tennis club will host the night. You don't need any equipment or any tennis skills, just rock up and have a hit.
Starts 21 January and runs every week from 7pm.
Book your court
Whether you are a member or visitor to the club, we have courts available for you to hire. Simply Book A Court online and you will receive a pin code to use at the entry gate and simple instructions to follow. If you have made a booking that requires lights, they will turn on when you use your pin code. If you are likely to be a regular social player, becoming a member of the club offers you free court hire (small fee for lights) which offers by far the best value. Visit our membership page for further information.
About the Paramount Tennis Club
Paramount Tennis Club was formed in 1923 with 5 courts at Bultje St, Dubbo and in 2004 we extended to Wingewarra St with another 12 courts. Located in the centre of Dubbo, adjoining Victoria Park we hold night competitions during the year commencing at the start of each school term which cater for all levels of play. Annually we hold our Club Championships (members only) in May, Seniors Tournament (over 35s) in October and a number of junior tounaments over the course of the year. We also cater for social tennis held each Tuesday morning.
Our coaching team, headed by Matt Edwards, along with Fin Edwards and Lyndall Murray, are at the courts every day and cater for adults, juniors and Pee Wees.
Paramount Tennis Club is a regional tennis facility based in the Central West of NSW. It boasts 12 courts at its Wingewarra St complex of which 8 are floodlit and another 5 courts under lights at the Bultje St complex. The upgraded clubhouse at Wingewarra St was officially opened by Olympian wheelchair tennis champion, David Hall in 2010 and has full kitchen facilities as well as disabled facilities. The club is thankful of the support from the Dubbo Regional Council and the NSW Government in helping produce this state of the art facility for the Dubbo and Central West community.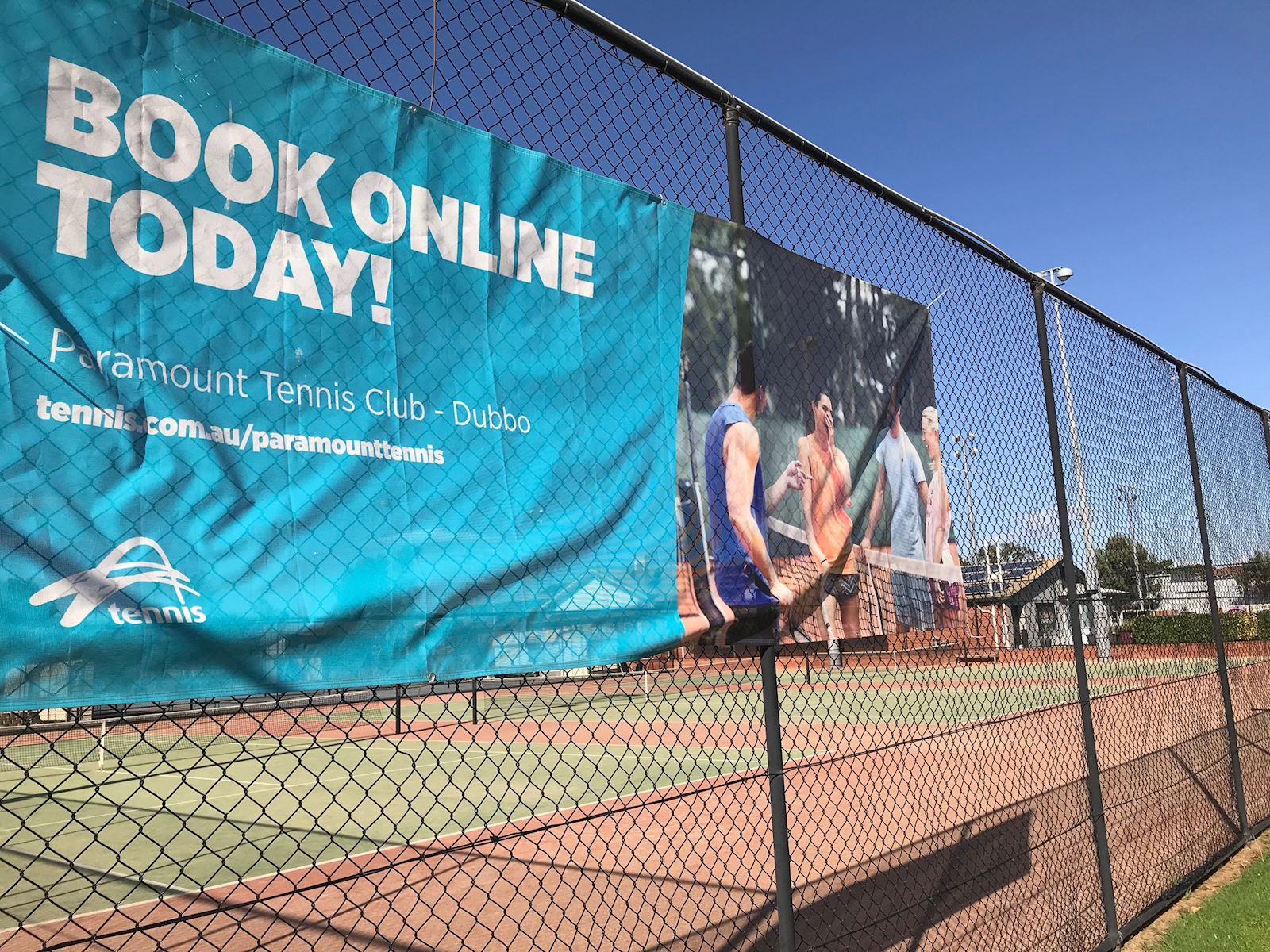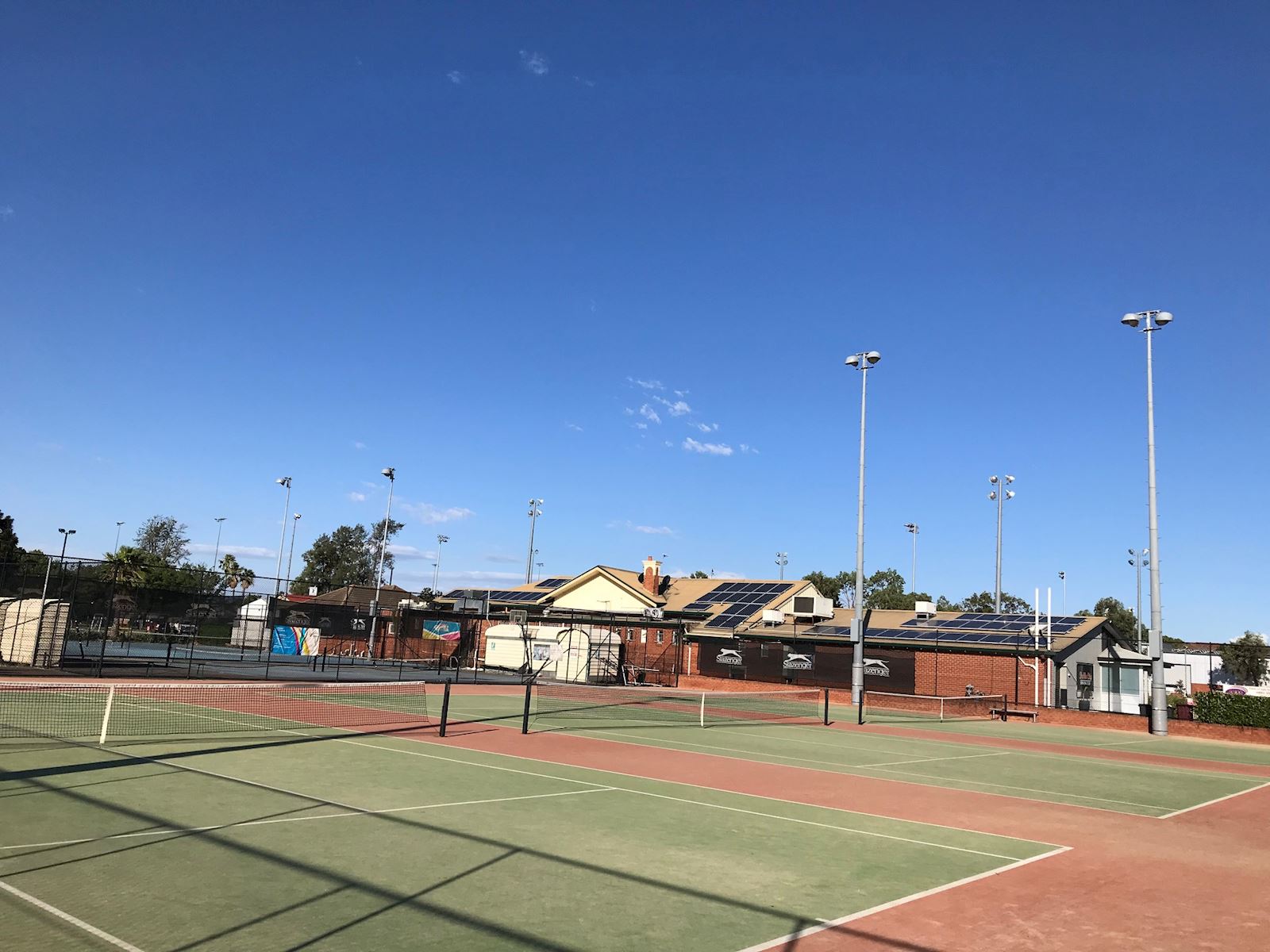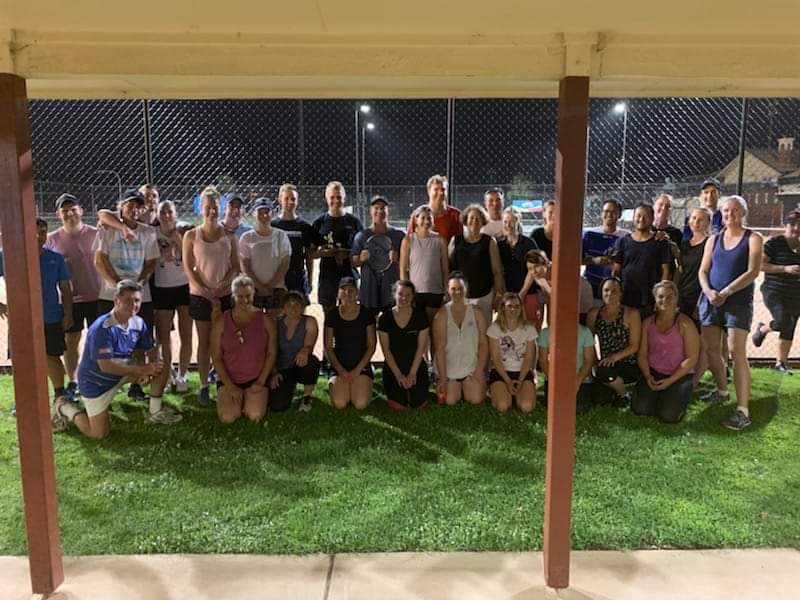 ---
Book in 3 quick steps...
2. Choose a session
Select your preferred available time and book. Register online the first time you book.
3. Confirmation
We'll send you confirmation of your participant. You'll receive a pin number to access the venue. It's easy!
How to find us
74 Wingewarra Street DUBBO NSW 2830