Paramount Tennis Club Dubbo
Come and have a hit today!
Court hire and group coaching now available!
The Paramount Tennis Club is excited to again offer social court hire (singles and doubles) as well as group coaching.

We ask all our members and social players to adhere to the relevant guidelines when playing tennis at the club. The latest Tennis NSW guidelines can be found by clicking here. In short, we ask you:
Stay at home if you are unwell
Arrive just before your session is due to begin and leave immediately after it finishes
Bring your own tennis gear, towel, water and hygiene supplies
Have no more than four people on a court at any time
Keep a social distance from people while on court
Ensure you are familiar with the current NSW Government and Tennis NSW guidelines
If you have any questions about the above please contact the relevant club representative.

We look forward to seeing you on court soon! Please be safe, follow the guidelines and of course, have fun!

Book a court now!
Whether you are a member or visitor to the club, we have courts available for you to hire. Simply Book A Court online and you will receive a pin code to use at the entry gate and simple instructions to follow. If you have made a booking that requires lights, they will turn on when you use your pin code. If you are likely to be a regular social player, becoming a member of the club offers you free court hire (small fee for lights) which offers by far the best value. Visit our membership page for further information.
About the Paramount Tennis Club
Paramount Tennis Club was formed in 1923 with 5 courts at Bultje St, Dubbo and in 2004 we extended to Wingewarra St with another 12 courts. Located in the centre of Dubbo, adjoining Victoria Park we hold night competitions during the year commencing at the start of each school term which cater for all levels of play. Annually we hold our Club Championships (members only) in May, Seniors Tournament (over 35s) in October and a number of junior tounaments over the course of the year. We also cater for social tennis held each Tuesday morning.
Our coaching team, headed by Matt Edwards, along with Fin Edwards and Lyndall Murray, are at the courts every day and cater for adults, juniors and Pee Wees.
Paramount Tennis Club is a regional tennis facility based in the Central West of NSW. It boasts 12 courts at its Wingewarra St complex of which 8 are floodlit and another 5 courts under lights at the Bultje St complex. The upgraded clubhouse at Wingewarra St was officially opened by Olympian wheelchair tennis champion, David Hall in 2010 and has full kitchen facilities as well as disabled facilities. The club is thankful of the support from the Dubbo Regional Council and the NSW Government in helping produce this state of the art facility for the Dubbo and Central West community.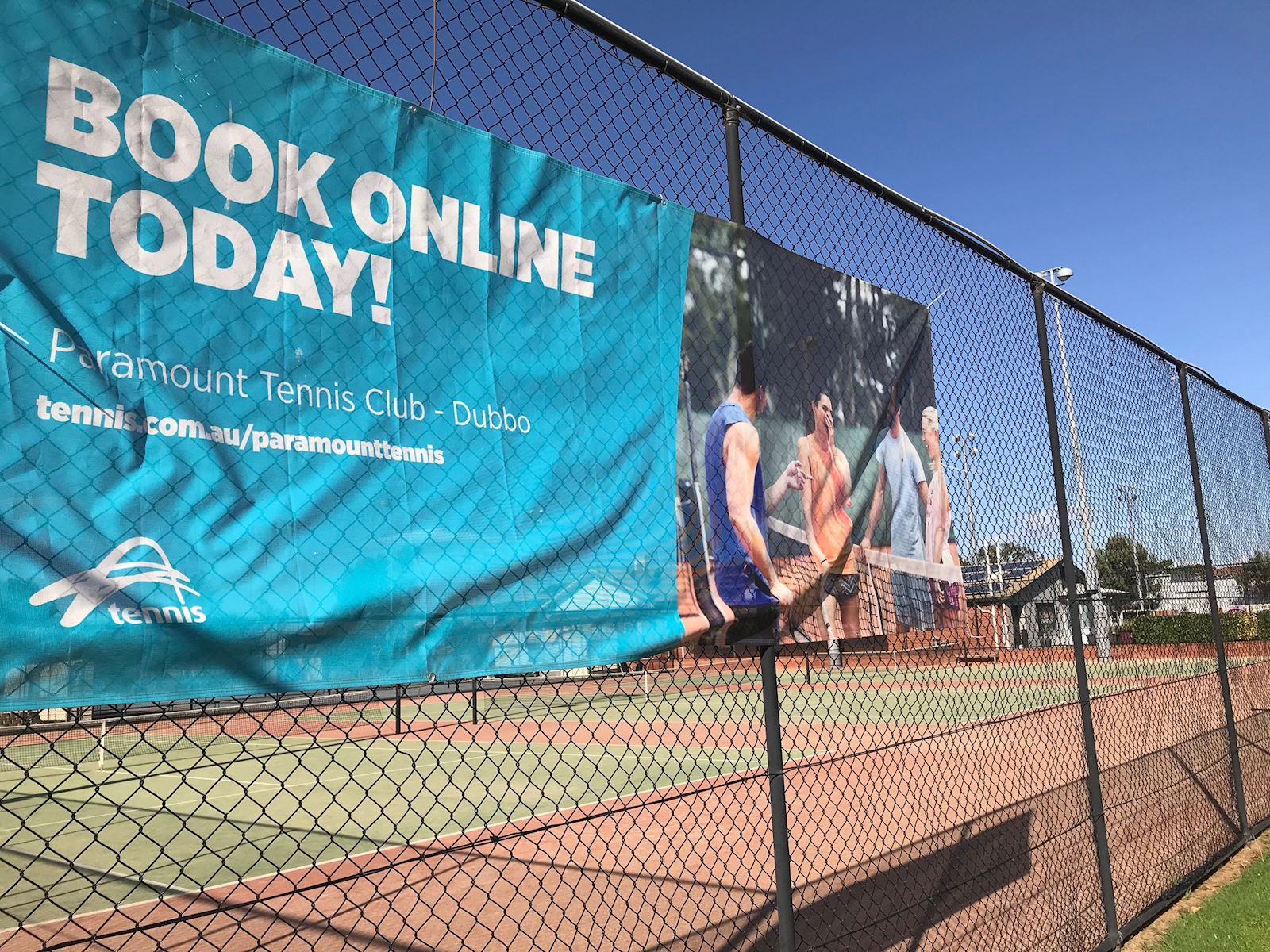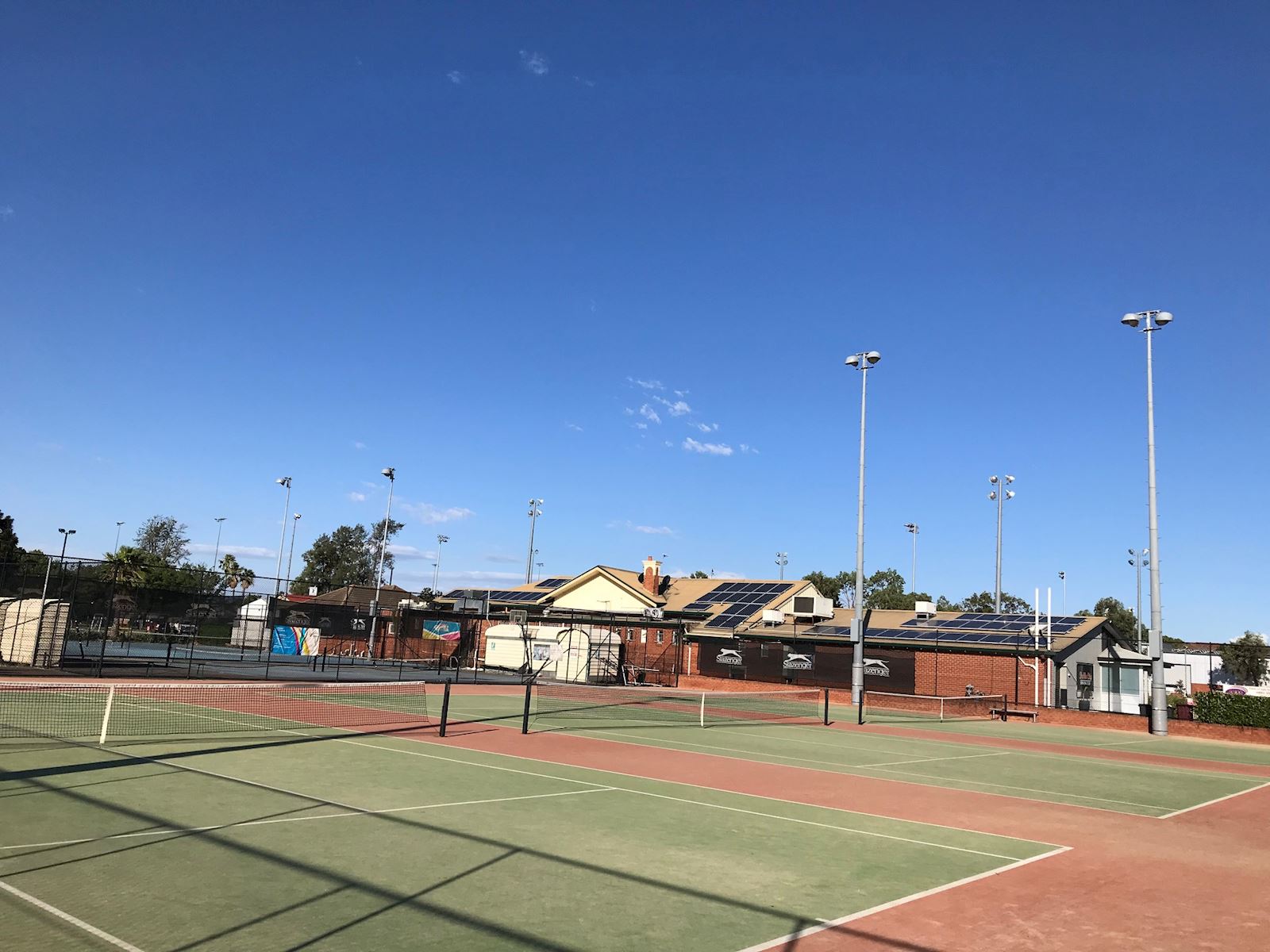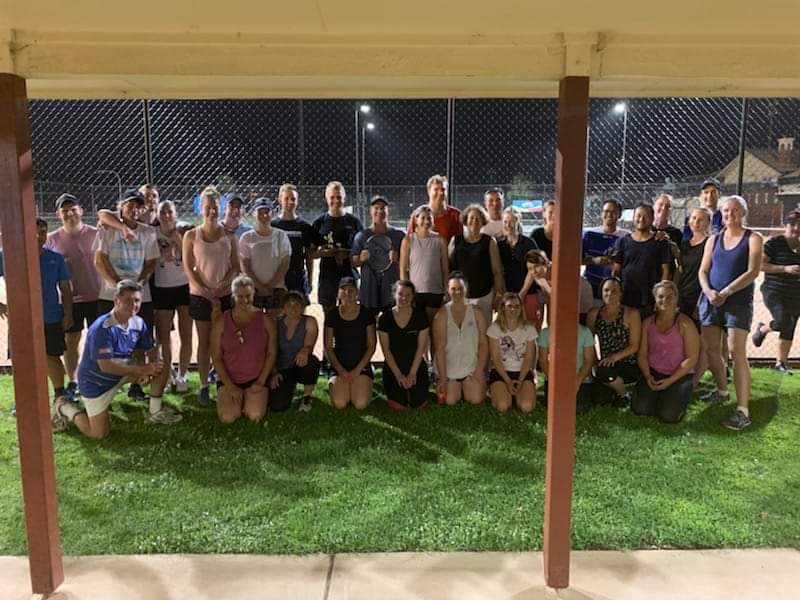 ---
Book in 3 quick steps...
2. Choose a session
Select your preferred available time and book. Register online the first time you book.
3. Confirmation
We'll send you confirmation of your participant. You'll receive a pin number to access the venue. It's easy!
How to find us
74 Wingewarra Street DUBBO NSW 2830