Lessons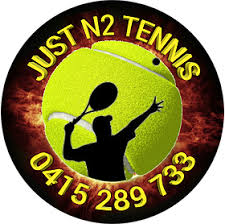 Justin Tredwell, Director of Coaching at Just N2 Tennis, has been providing high level coaching to various standards of players during his coaching career.
Professional qualification include Tennis Australia Club Professional, The United States Professional Tennis Registry, Tennis Coaches Australia and the Lawn Tennis Association (level 2).
​Justin is currently the head coach at Marion Tennis Club.Whilst Justin is focused on club based players he has had success and worked with ambitious juniors that seek to compete at tournament level and regularly produces players that start in HotShots and go on to represent the district or compete in the metropolitan Super 10 (under 10) competitions.
We have just completed the Junior Winter comp season with the Div 4 Mixed Team making the GF as runner up. This is exetremly positive for our Junior divisions and a positive insight to the future of the club starting at grassroots level.
We anticipate 5 Junior Teams to be entered into the summer 21/22 competition and Justin is looking forward to coaching and leading the kids towards progress.
We have seen so many enthusiastic parents and children enter the club over the past 12 months and welcome all new familes to our inclusive friendly atmosphere.
The current goal is to introduce children to competition Tennis from
Tennis Australia's Hot Shots Coaching Programme
Justin also runs Cardio Tennis for adults, which is a fantastic way to get out on the court from beginner level and get your body moving to some great tunes!
Contact Justin to schedule tennis lessons!
​Mobile: 0415 289 733
​PAYMENT VIA EFT:
Account Name - Just N2 Tennis
BSB - 016 515
Account - 495348104
Reference - your child's name