Game Fit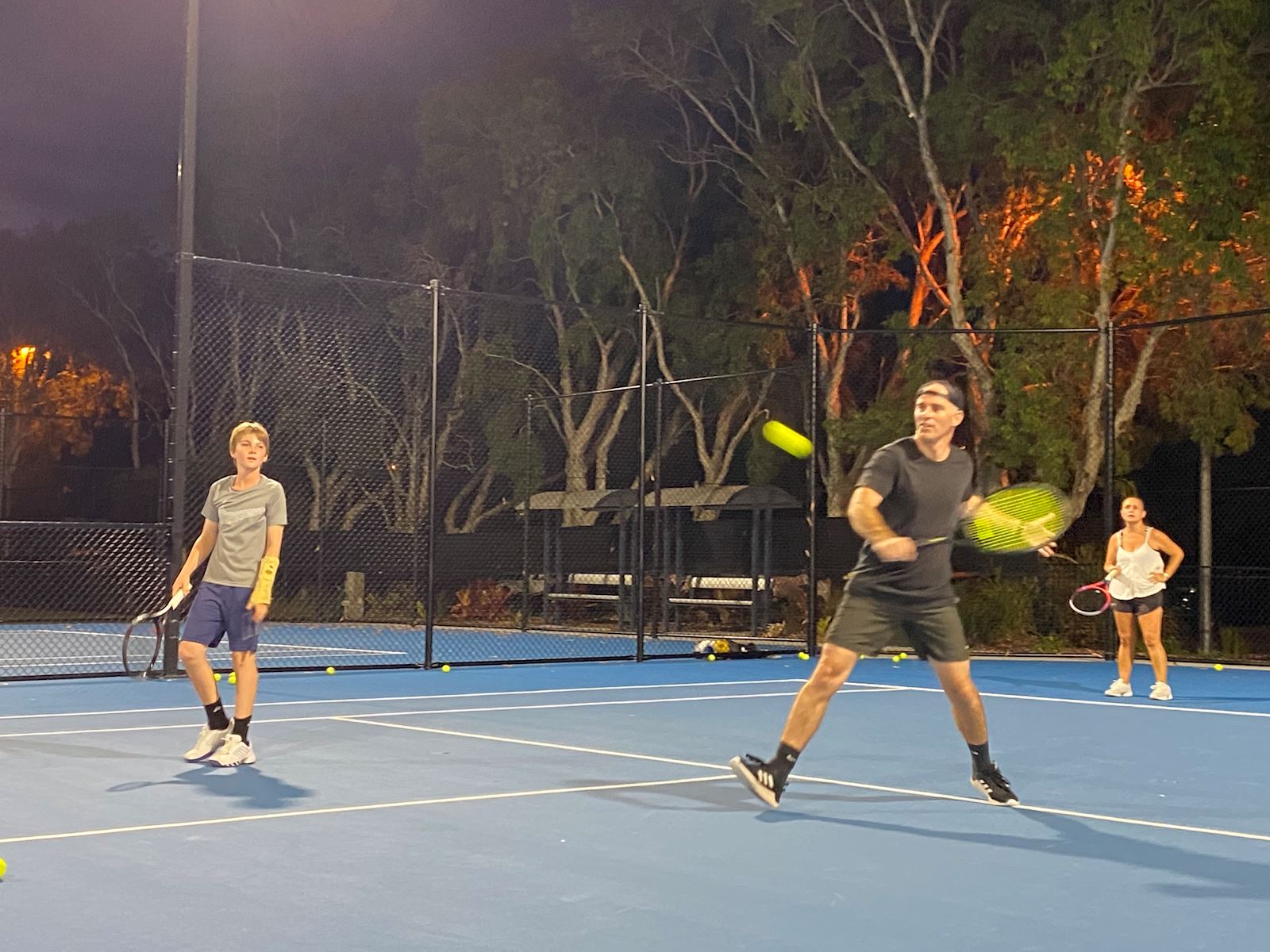 Game Fit is 60 minutes of non-stop tennis fun!
Suitable for all ages and levels of players, the aim is build up fitness by playing games such as "king of the court", "fast hands", "3 versus 3" and more. These sessions are extremely popular for players wanting to have a fast hit out without the pressure of service games or scoring, with plenty of laughs and camaraderie amongst the groups.
Gamefit is offered both mornings and evenings each weekday Monday to Friday.
Contact Andrew Ash on 0421 391 505 to book your spot.