Club
Two new defibrillators installed!
Wed, 27 Jan 2021 00:00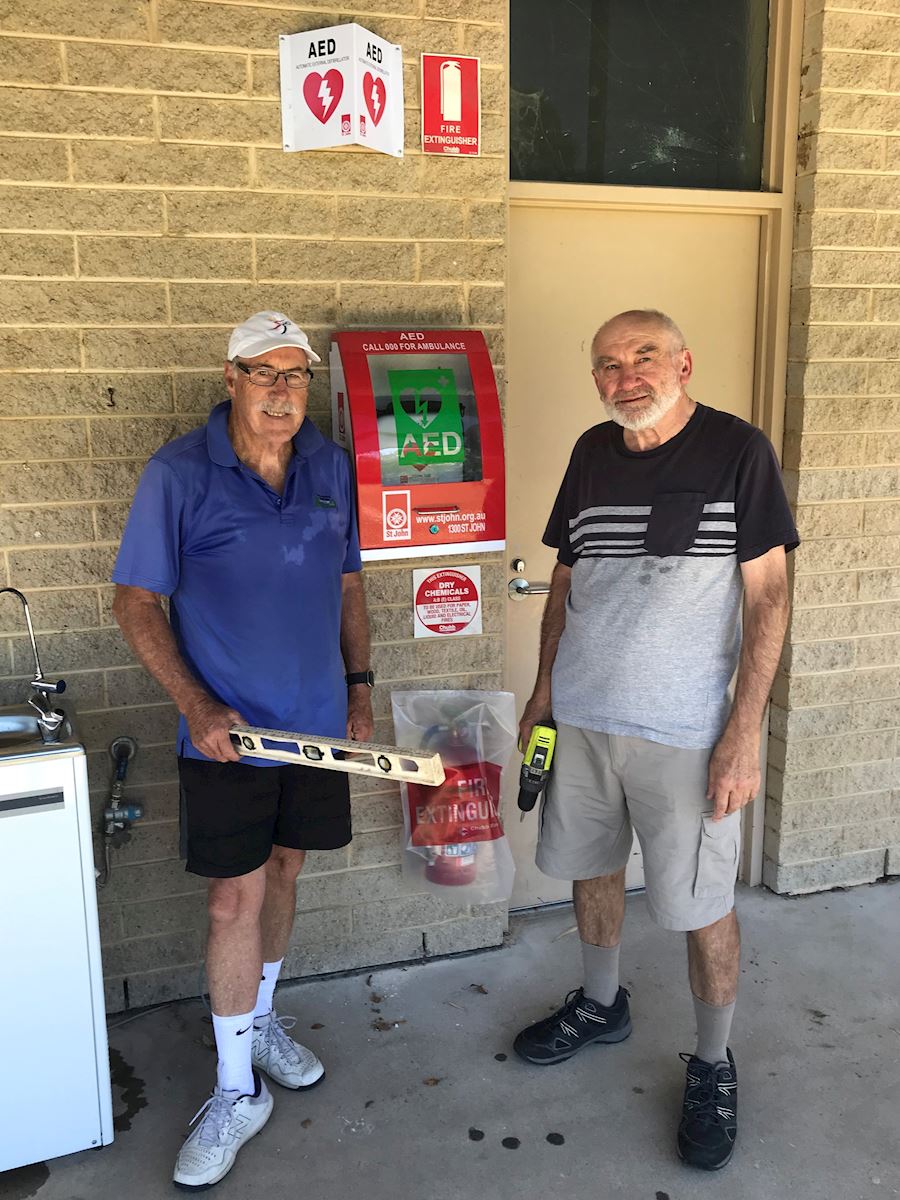 A new defibrillator generously funded and donated by The Booze Brothers Staff Charitable Fund has been installed by Roger SANDERSON and Ken O'DEA on the eastern wall of the Hockey Pavilion and another new unit has been purchased to replace our existing older unit and is located inside the clubroom on the wall immediately opposite to the clubroom's north-eastern double-door entrance.
We publicly acknowledge the generosity of The Booze Brothers Staff Charitable Fund <https://www.boozebrotherscharity.com.au/>
Our new defibrillator units have amazingly easy instructions and what is really useful is that you immediately peel off the pads, apply them according to the diagram and after the shock is given the machine sounds the rhythm beat to apply CPR. This is particularly helpful as you can match the beat when applying CPR. It tells you when to stop and give two breaths, tests the status of the patient, and then instructs you what to do next!
Roger is our TSSA Treasurer and Consortium (TSSA, AHC & Pulteney) Facilities Manager and Ken has recently taken over from Tony MURPHY as TSSA's Risk, Grant Funding & Compliance Manager.
Thank you, gentlemen, for an excellent outcome!