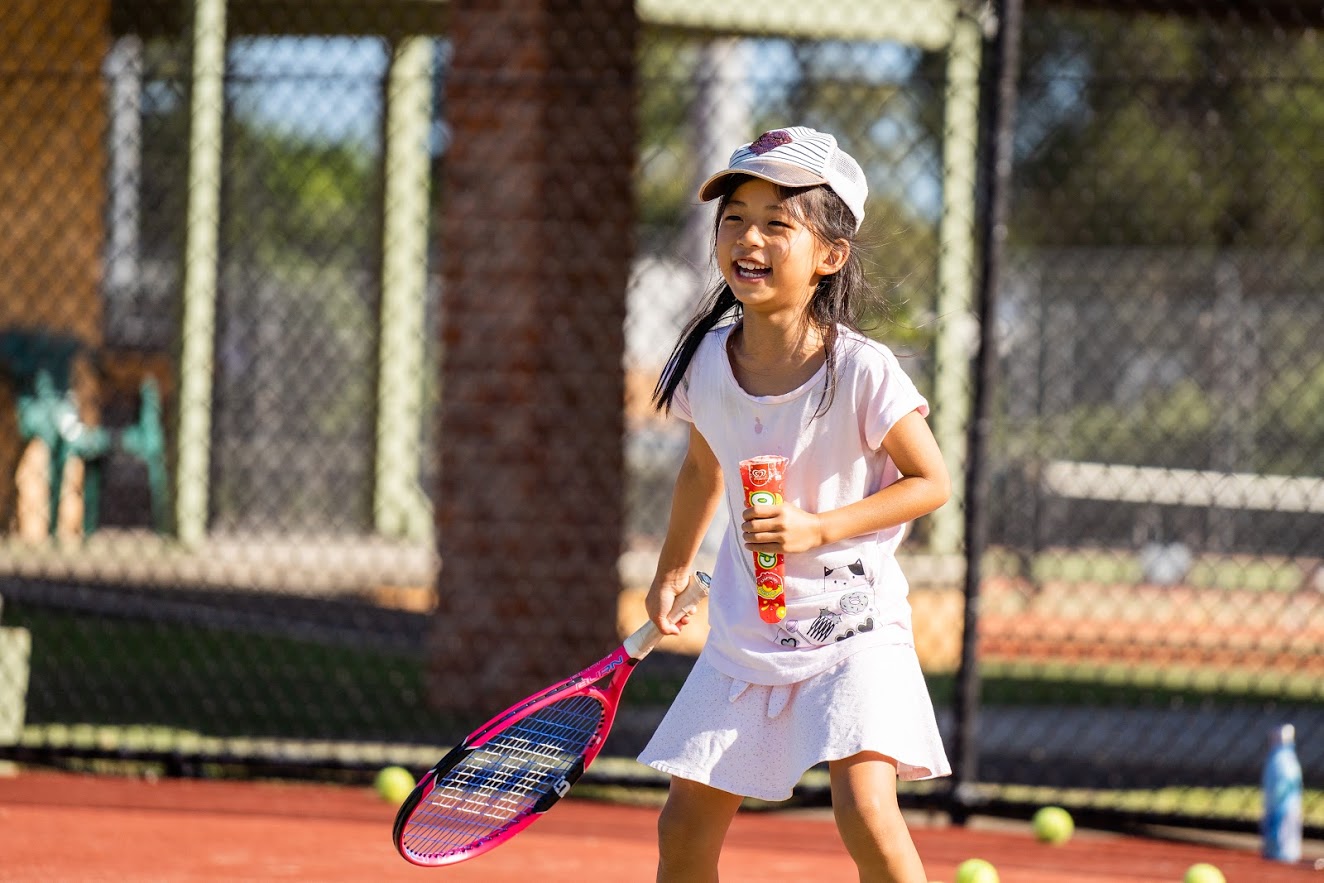 No matter your goals or motivation, at Goodwin Tennis we like to keep it fresh, fun and flexible.
By integrating proven coaching techniques with an innovative twist, our qualified coaches deliver an exciting range of lessons, programs and clinics. From competition players to the youngest 'hot shots', we're an inclusive community focused on friendly fitness for the whole family.
Our programs include:
Private/ Semi-Private Lessons
From basic technique to game strategy and tactics, play to your full potential with personal coaching from our champion tennis pros.
Kids Group Lessons
Hot Shot programs, squad training and school holiday clinics. Get your kids into the swing of tennis to score big on fun and skills for life!
Adult Group Lessons
A relaxed and social way to improve your fitness. Join in with others or bring your friends along to brush up on your game and learn new skills.
Junior Development Squads - by invitation only
For juniors playing in competitions and tournaments, squads are designed to improve matchplay focusing on tactics, footwork, fitness and strategy.
On Court Cardio
A high intensity, tennis based cardiovascular workout! Set to a heart-pumping soundtrack, you don't need any tennis experience to achieve fantastic results. Our trained professionals modify the best of tennis drills to give you a full body workout that is fast, furious and above all - fun!!
School Holiday Camps
Led by our highly qualified tennis coaches, the clinics are an energetic way for kids to be outdoors, active and engaged with friends. With no tennis experience required, we develop their skills with age-appropriate games and drills in a safe and easy-going environment.
Want to learn more? Contact:
Laura - 0458 480 331
Matt - 0429 874 869