Events & Competitions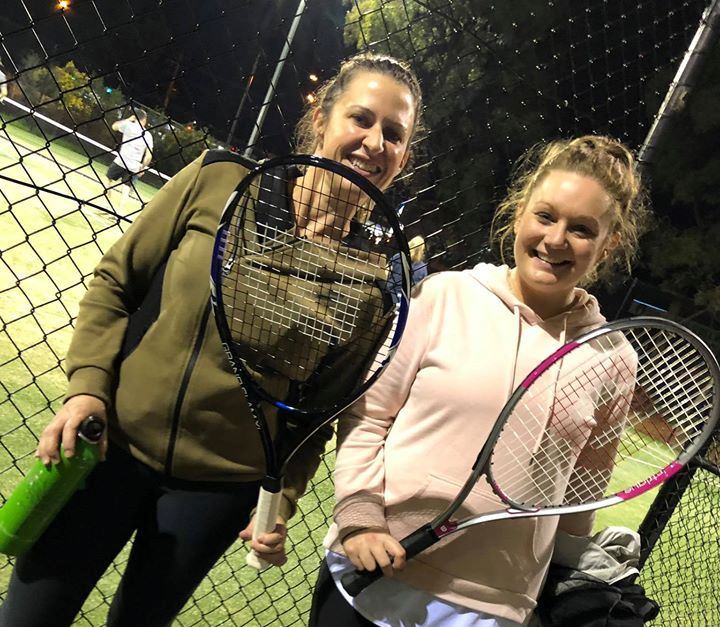 Strathdale Park Tennis Club runs public events, competitions and social tennis all year round, for both new and seasoned players.
Our main Competition night, Tuesdays, will resume with a Winter Comp beginning on Tuesday, April 27, 2021.
We have many returning teams but a few spaces to fill - and, as always, if we get enough interest, we may even be able to have a second night of comp, so if Tuesdays don't suit, or you're keen for any day, please let us know. We run comps through winter (starting in autumn and finishing end-winter/start-spring) and summer (starting late-spring, ending early-mid Autumn) - we never play on public holidays or school term breaks.
We have reinstated Social Tennis on Thursday nights, which will resume after the Easter School holidays and, given the end of Daylight Saving is nigh, we will change our times to 6-7.30pm. Free for members (and what a bargain memberships are!) or just $5 for non-members/casual users, which includes balls. We will even do a BBQ on the first Thursday or each month! So come on down for hits and giggles!
OPEN COURT SESSIONS (OCS): Update MARCH 2021: we don't currently have sessions locked in at SPTC but when bookings reopen, the link below will take you to a list of session dates. Information about OCS is below.
We had huge success with Tennis Australia's Open Court 'Get Your Racqet On' sessions in 2019/20, which are designed to get people into (or back into) the great sport of tennis! We will look to reinstate these sessions at a later date in 2021, following a return to COVID-normal. Never played before? No problem... haven't played for ages but want to get back into it? We hear you... Want some fun, outdoor activity with a social twist? Come to SPTC! Open Court offers a fun-filled, activity-based approach... with a soundtrack to boot! And you only need some runners, as all other equipment is supplied! We will also put on some food and provide soft drink & water for you... BYO alcohol if you enjoy a refreshing ale or beverage post-fun! Can't wait to see you at SPTC! CLICK HERE TO BOOK YOUR PLACE!