Strathdale Park Tennis Club
Welcome to
Introduction
Welcome to Strathdale Park Tennis Club (SPTC), a family club in the heart of Central Victoria. Our motto is fun, fitness, family and friends… so come and join us.
With our recently refurbished courts, on the corner of McIvor Road (McIvor Highway) and Reservoir Road, Strathdale, you can play on synthetic grass (great for your knees and ankles) or if you prefer a faster game, you can use our hard courts – night or day, with lights available for evening sessions.
Memberships are now open for the 2019/20 season and our new and enthusiastic committee has a lot planned, including social nights as well as weekend and weeknight competitions.
All ages and abilities welcome and we have a special membership option where paying adults can register their kids to play for free – something for the whole family to enjoy! See the Membership tab for further information and links.
We have an interactive Facebook page and invite anyone interested in finding out more to contact us at any time, through Facebook Messenger or via email: strathdaleparktc@gmail.com
New members are always welcome and we look forward to having you as part of our tennis family.
BOOK YOUR OPEN COURT SESSION HERE! Tennis Australia's Open Court 'Get Your Racqet On' sessions are designed to get people into (or back into) the great sport of tennis! Never played before? No problem... haven't played for ages but want to get back into it? We hear you... Want some fun, outdoor activity with a social twist? Come to SPTC! Open Court offers a fun-filled, activity-based approach... with a soundtrack to boot! And you only need some runners, as all other equipment is supplied! We will also put on some food and provide soft drink & water for you... BYO alcohol if you enjoy a refreshing ale or beverage post-fun! Can't wait to see you at SPTC! CLICK HERE TO BOOK YOUR PLACE!
** COVID-19 - please read our responses below **
UPDATED 17/05/2020
Hi SPTC tennis faithful! Here is a message about our awesome club... sorry 🙊 it's quite long, but we wanted to offer a clear explanation as to why & how we have made our decisions & to be as open & transparent as possible.
As you are aware, recent Victorian Government action has seen the start of COVID-19 restrictions being eased across the state. This includes a gradual resumption of sporting clubs reopening & reintroducing activity.
Tennis Victoria, working with Tennis Australia, has provided a 'Return to Tennis Toolkit', which includes strict guidelines with regard to OH&S, sanitation & cleanliness, as well as social distancing & crowd gathering; with a focus on enabling prompt & effective contact tracing, should any Coronavirus outbreaks occur.
It is with this information that we have decided to proceed only with limited-number coaching activities at the club, for the time-being.
Through our head coach Jim Widdowson & his team, including Aaron Vissers & Bree Smith, junior & adult coaching - including Hot Shots, Cardio Tennis, Mums + Tots, Junior Squad & other small group & private coaching exercises - will resume starting tomorrow, May 18. You may have received an email directly from Jim. If not, please contact Jim Wid Tennis Coaching directly or message us here if you require further information.
Given our courts & venue are not staffed, with only a committee of dedicated volunteers running our club - and as we have not yet had our book-a-court system installed - we have decided not to open up courts for hire or for social tennis until further restrictions are lifted & advice given. We would not be able to monitor everyone coming & going, or to keep up with cleaning & other requirements.
The committee will continue to monitor the situation & amend or reintroduce further access as we see fit; & as more restrictions & conditions are lifted. This will also include recommencing any competition & event tennis, much of which is slated for later this year.
We apologise if these decisions inconvenience anyone but, once again, we put first the health & safety of all SPTC members, players & families as our number one priority. There are other tennis venues in the Bendigo region which have been able to reopen their facilities, so we are happy to direct you to alternative courts in the meantime, if you require.
We look forward to the day when we can all enjoy a hit of tennis 🎾 again, as we miss it too! But until that time comes, please continue to be patient. We have been overwhelmed with your understanding & support during this difficult time & trust it will continue.
Thank you again... Catch you on the court soon🤞🏻
Cheers,
Strathdale Park Tennis Club (SPTC) committee 2019-20
'The home of Fun, Fitness, Family & Friends'
_______________________________________
UPDATED 13/05/2020
With regard to the recent Victorian Government announcement to ease some COVID19 restrictions, we wish to advise our tennis members and community that court hire is still currently on hold until we are certain of compliance to OH&S and virus protocols (particularly as we only have a 'shared key' access, so we need to discuss further, as we have to take into account the persons hiring, staff at APCO where the key is held, money handling etc).
We have only just received advice from Tennis Victoria (12/05/2020) so in the coming days our committee will be discussing how we move forward and will let everyone know as soon as we have a plan in place. Please remain patient as we still have the health and safety of everyone as our number one priority - and we are determined to do so appropriately.
All updates will be available via our facebook page, first and foremost, followed by other channels as required (website, email responses and the like), so please follow our page and check for news accordingly: www.facebook.com/strathdaleparktennisclub/
Thank you for your understanding and support!
Kind regards,
The SPTC Committee
_______________________________________
UPDATED 27/03/2020
We have been informed, and it has been recommended by Tennis Victoria, that in the interests of health and safety that we close all courts at Strathdale Park Tennis Club until further notice.
We will also be removing the key from the APCO service station for the time being. The health and wellbeing of the community is paramount at this time and we appreciate your understanding .
We will let you know as soon as the courts are back open for use. This is a challenging time for everyone, so please stay home and stay safe. Thank you.
Kind regards,
Strathdale Park Tennis Committee
_______________________________________
UPDATED 24/03/2020
Good Evening Members, Players & Users
With the current situation competitions, open court sessions and social tennis has been cancelled until further notice.
The blue hardcourts at the club will be left open, and the key at Apco service station to open the synthetic courts will be removed until further notice.
We do not advocate any play at the moment as per policies put in place by the government.
If the government proceeds to shut down all non-essential services, the courts will be locked until such time the shut downs are lifted.
The club will advise you as soon as the key is available again for play on the synthetic grass courts.
We are all doing our part to help combat the Covid-19 pandemic and we have a responsibility to each other. Take care.
Kind regards,
The SPTC committee
_______________________________________
UPDATED 17/03/2020
Unfortunately Strathdale Park Tennis Club (SPTC) has made the decision to cancel all upcoming Open Court Sessions (OCS) until further notice, given the current situation with COVID-19.
With information changing daily, and gatherings of people banned and/or discouraged, we thought it best to postpone until further notice.
We have thoroughly enjoyed hosting the OCS nights and hope to reinstate them in the future; but the 'when' remains a waiting game for the time being. Any current bookings will be refunded accordingly.
Thank you for your understanding in these unprecedented times and we will endeavour to keep you as informed as possible on the club and future events as information comes to hand.
Kind regards,
The SPTC committee
_______________________________________
16/03/2020
Dear Members and Players,
RE: COVID-19 (CORONAVIRUS)
In response to recent current public health concerns in relation to Coronavirus (COVID-19) we are actively monitoring Australian Government advice in order to do our part to keep players, coaches and volunteers safe in our community
and we encourage you to do the same. We will be guided by the advice of the Federal Government, the Victorian State Government's Department of Health & Human Services (DHHS) and Tennis Victoria (Tennis Australia).
The number of cases of Coronavirus contracted within Australia is small and the likelihood of contracting the virus remains low. The Australian government has put significant procedures in place to protect the Australian people, however, prevention relies on each one of us being more cautious than usual.
At Strathdale Park Tennis Club (SPTC) we will do our best to ensure our players, members and community are kept safe and up to date in these challenging times.
Prevention
•wash hands frequently using soap and water
•avoid touching your hand to your mouth or face
•wherever possible, avoid direct contact with others; or where you do have contact, wash points of contact with soap and water as soon as practical after contact
•cover any cough or sneeze with a tissue or use your inner elbow
Seek medical attention: If you become unwell with flu -like symptoms, including fever, coughing, sore throat, fatigue, shortness of breath
AND:
•have returned from overseas travel in the last 14 days OR
•are a contact of a confirmed COVID -19 case OR
•believe you may have been in close contact with a person infected with COVID 19
We kindly request that you do your part to assist by advising any reported exposures to the club as soon as possible if you become infected.
On current advice, we plan to proceed with our Tuesday Tennis 2s evening competition (only two weeks remaining in our summer comp) and our Tennis Australia Open Court Sessions (OCS) on Wednesday evenings, until further notice.
If you are currently playing in any social or organised competition or have an OCS booking, you have a choice of whether to continue to attend or opt out. If the latter, we please ask that you give us ample notification so that we can arrange a refund (for OCS) or fill-in players if necessary - and/or notify your opponents of a forfeit. Please email: strathdaleparktc@gmail.com or send us a message via our Facebook page: www.facebook.com/strathdaleparktennisclub. You can also call or text me on: 0427 610 910 (please note that I am a teacher, so I may not be able to answer your call immediately).
If you are participating in any organised sessions through our head coach, Jim Widdowson (JimWid Tennis - including Aaron, Bree or any of his employed coaches - such as Hot Shots, Cardio Tennis, one-on-one or group coaching), please contact Jim directly on email: jimwtennis@gmail.com or mobile: 0431 299 930.
Thank you for your understanding in these unprecedented times.

Kind Regards
Rohan Daenke
President
Strathdale Park Tennis Club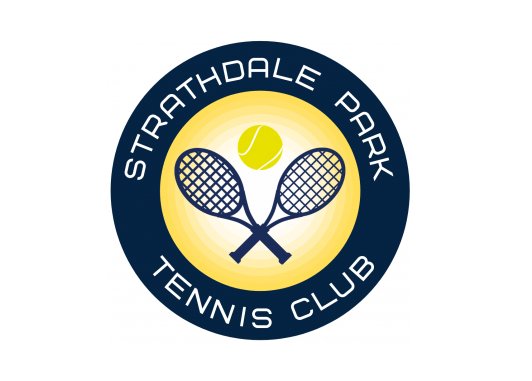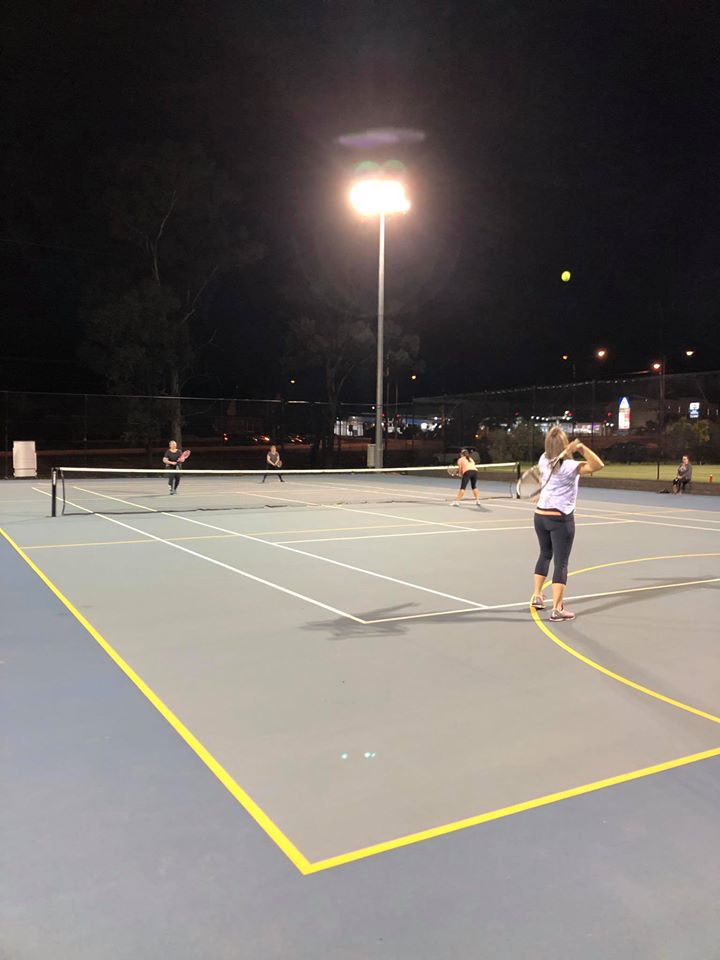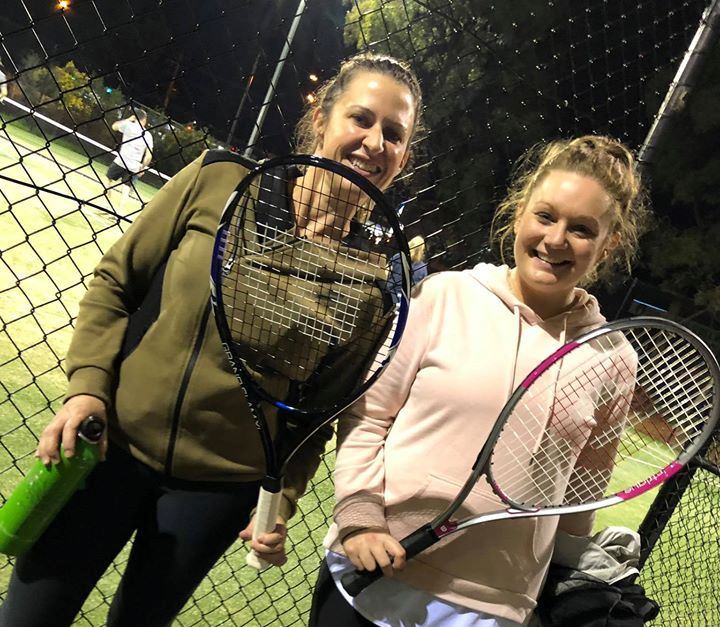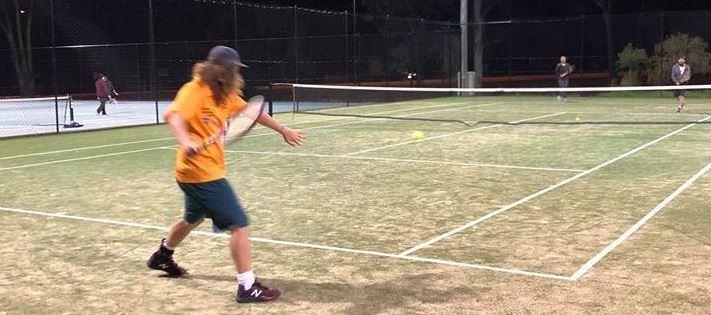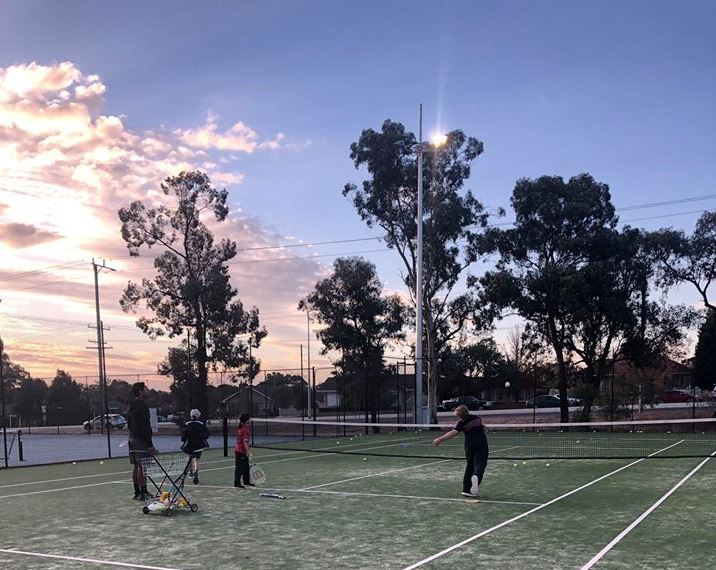 ---
How to find us
Corner McIvor Road and Reservoir Road Bendigo Victoria 3550
Strathdale Park Tennis Club
Corner McIvor Road and Reservoir Road
Bendigo
Victoria
3550

Get directions