Court Hire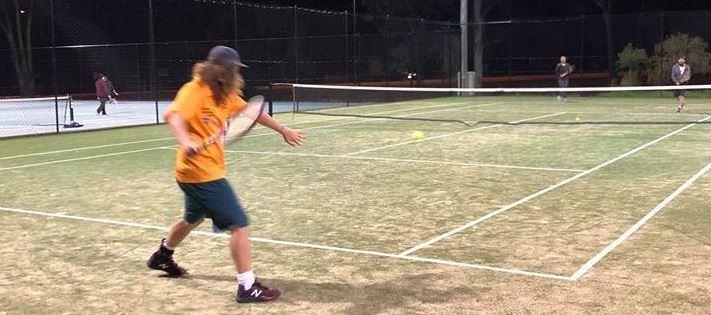 Strathdale Park Tennis Club (SPTC) is in the process of installing an e-booking system, whereby anyone can book a court at any time, online via a website and/or app! The system will show courts hired, in-use for coaching/training/competitions and times available.
We no longer keep a shared key at APCO Service Station across the road, due to COVID safety and the need for regular hygienic practices. We are currently in the process of getting Book-a-Court, an online booking management system installed at SPTC, so members and other users will be able to see immediately what courts are available and when. This process will take some time to complete, so please be patient with us. If any coaches or committee members are onsite, we are more than happy to give you access but we can't guarantee we will be onsite or available at all times. If you are lucky to secure a court, the costs are $10 per hour or free for members. To find out more about memberships available, visit our Memberships tab.
Keep an eye on our Facebook and Instagram pages for update on all of the above, and if any further restrictions are put in place and/or there are any changes to our new COVID-normal.
Thank you again for your patience and we hope to have the new booking system active this year (2021).