Reid Tennis Club
Welcome to
Introduction
***Open Court Sessions***
Reid will be hosting Open Court Sessions every Tuesday evening in February. 90 minutes of tennis activities and socialising for everyone, including tennis on smaller courts, pickle ball, and triples on a full court. You'll have a great time, no matter what your skills.
Celebrating 90 Years of Tennis at Reid
The Reid Club
https://www.youtube.com/watch?v=6LefUxcoh48&feature=youtu.be
Bookings
The book a court system is up and running. To book a court go to the Court Hire page which will allow you to book a court on any ACT courts linked to the system. You will get a PIN code. Insert the PIN followed by the hash key # . The gate will unlock and the lights will come on automatically when the sensor detects it's dark enough. You will not be able to access the courts without a booking and a PIN.
Court Hire
Reid has 4 synthetic grass courts available for day & night hire.
Hire Charges: Day Night
Members: No charge $20 / hour / court
Non-members: $20 / hour / court $40 / hour / court
Non-members playing with members pay $10 each per session.
Become a member:
Adult: $150 / year ($50 joining fee)
Family: $300 / year ($100 joining fee)
Junior: $65 / year ($25 joining fee)
Reduced annual fees apply when joining part way through the year. See Membership page.
Tennis ACT
The Reid Tennis Club is affiliated with Tennis ACT. Tennis ACT promotes tennis in Canberra, supports clubs and runs pennant competitions. Tennis ACT is generously supported by The Walking Clinic podiatrists and Lennock Motors.
Reid Residents' Association
The Reid Tennis Club is a friend of the Reid Residents' Association. The Reid Residents' Association assists the club by helping to maintain the heritage value of our beautiful surroundings.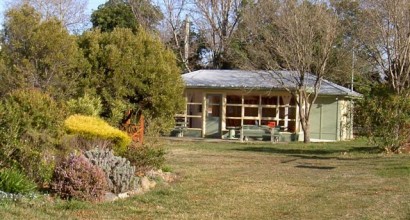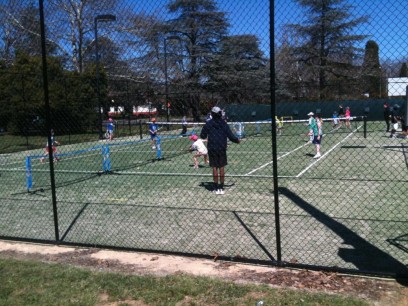 ---
Book in 3 quick steps...
2. Choose a session
Select your preferred available time and book. Register online the first time you book.
3. Confirmation
We'll send you confirmation of your participant. You'll receive a pin number to access the venue. It's easy!
How to find us
17A Dirrawan Gardens Reid Australian Capital Territory 2612