Kingsbury Tennis Club
Welcome to
Introduction
We are situated in the suburb of Kingsbury which is a suburb of Melbourne, Vic, 12km North East of Melbourne's CBD. We are part of the City of Darebin. The suburb was named after Bruce Kingsbury VC who died in Papau New Guinea during the 2nd World War. We are a vibrant community club nestled along the Darebin Creek in beautiful Parkland.
Browning Street, Kingsbury, 3083
Melways reference: 19-C6
We have 4 Tennis courts, two en tou cas and two plexi-pave. The plexi-pave courts were recently updated with our new blue courts and they look sensational. We look forward to you using our facilities and welcoming you as a new member.
Access any time!
The days of going to someone's house to pick up the key or waiting for someone to open the courts are gone! Kingsbury Tennis Club now has a key box on premises, meaning easy access to the court key regardless of the time of day! All you have to do is ring John Gluyas on 0409 403 313 and access will be gained instantly!
The instructions are printed on the gate as well. For more information, check out our court hire page.
Want to learn more? Check out the News to see what is going on around the club or follow us on Facebook.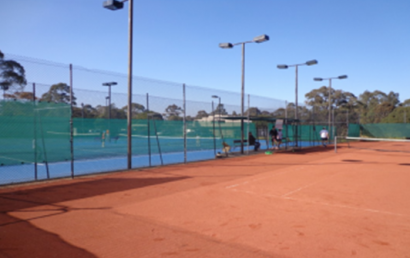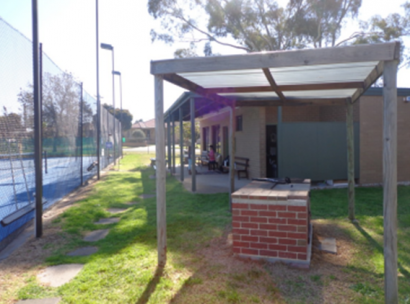 ---
How to find us
Browning Street (opposite Mini Golf Course Plenty Rd) Kingsbury VIC 3083
Kingsbury Tennis Club
Browning Street
(opposite Mini Golf Course Plenty Rd)
Kingsbury
VIC
3083

Get directions