Social Tennis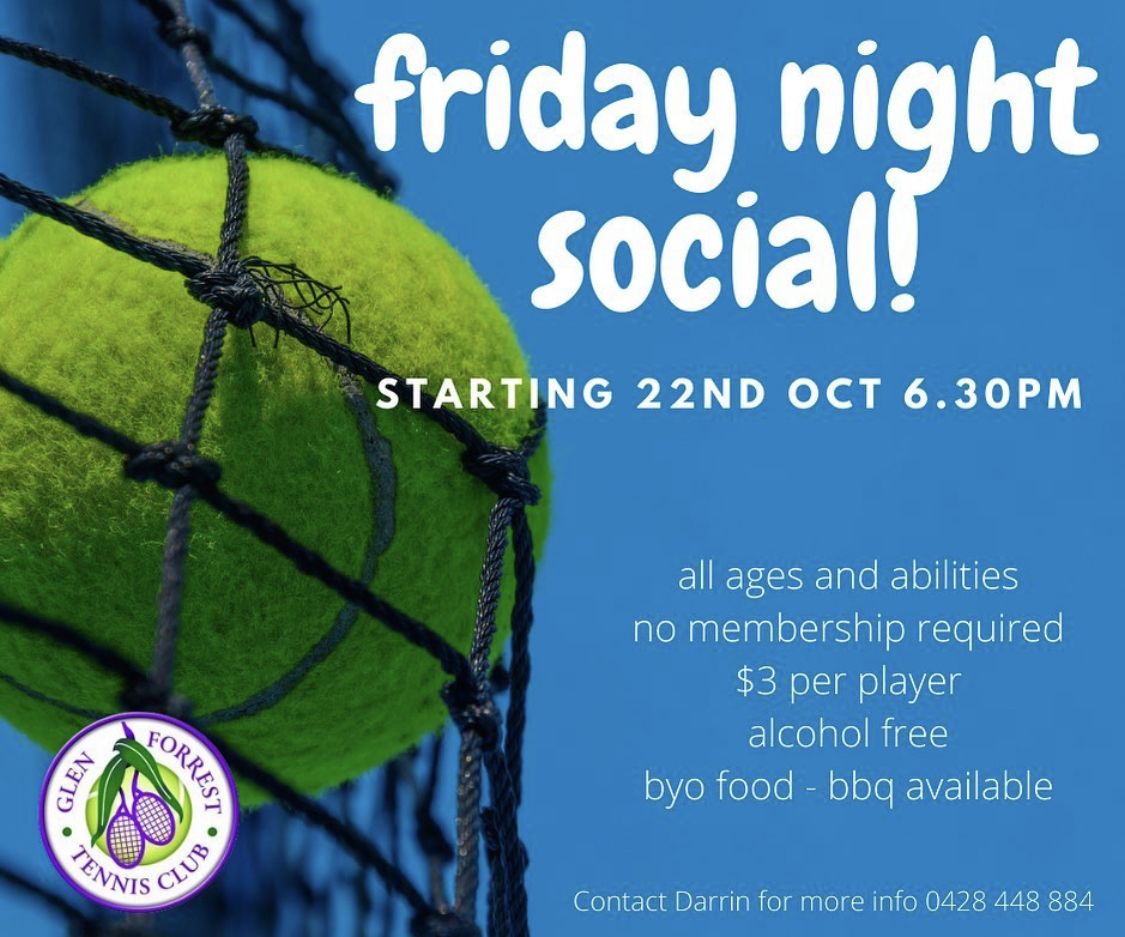 BREAKING NEWS !!!!
Friday Night Social Tennis is back !! Come along and enjoy some good times.
Throughout the year Glen Forrest Tennis Club offers social tennis sessions where non-members are more than welcome to attend.
Wednesday Night – for over 16's (All year round weather permitting) – starts at 7.30pm. Cost $ 5.00 and bring a plate to share.
Friday Night (Oct to May) – for Teens & Adults – starts at 6:30pm (as per demand or theme nights see Facebook page) Cost $ 3.00 for Teens and $ 5.00 for Adults and bring a plate to share.