Abel Property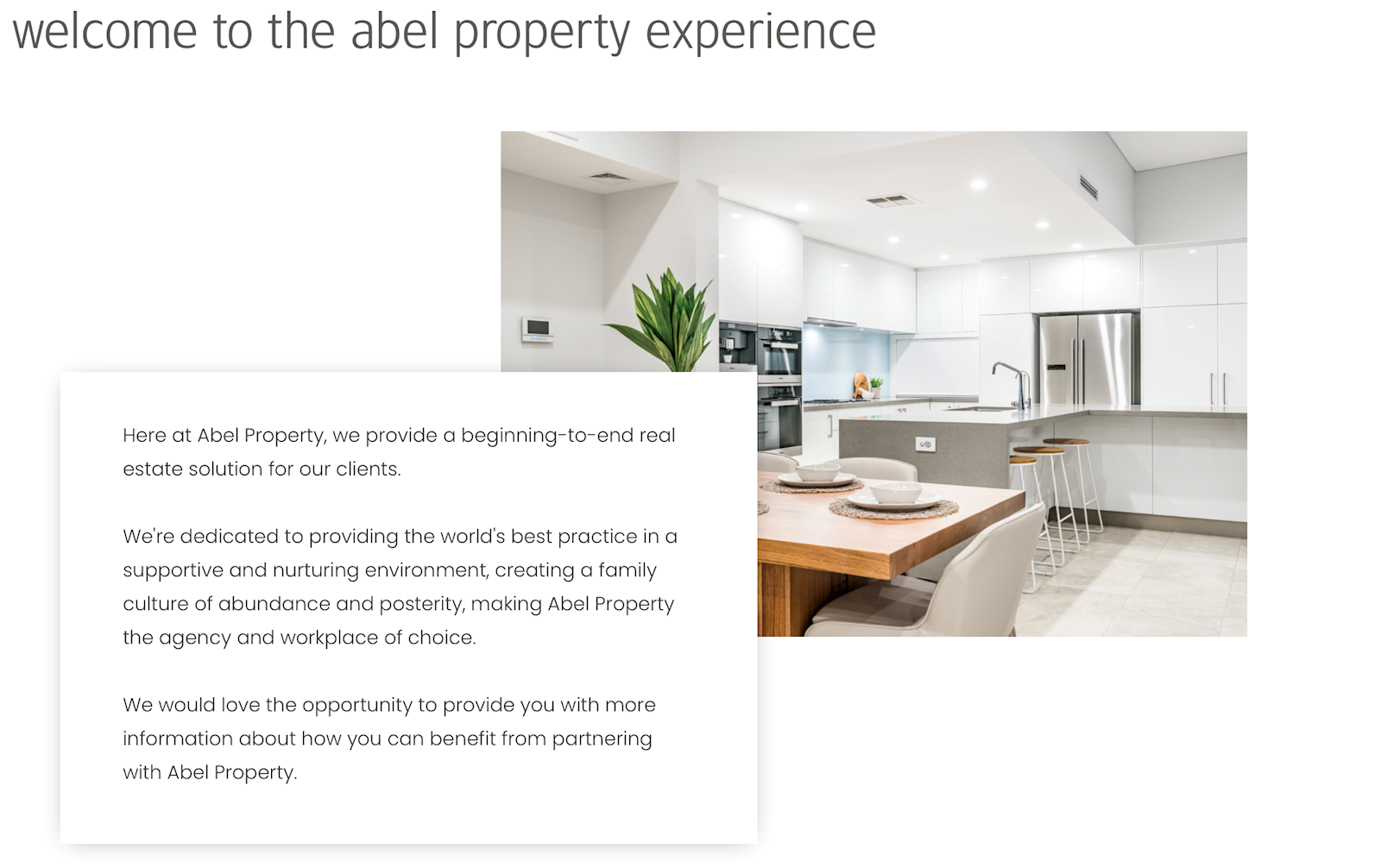 Here at Abel Property, we provide a beginning-to-end real estate solution for our clients.
We're dedicated to providing the world's best practice in a supportive and nurturing environment, creating a family culture of abundance and posterity, making Abel Property the agency and workplace of choice
Click here to access the abelproperty website.
Abel Property continues to be the long term major sponsor of the Floreat Park Tennis Club.