Location
Tennis Courts
The entrance to the tennis courts, and rear car park, is at 1-3 Dominion Circuit near New South Wales Crescent (and Telopea Park School).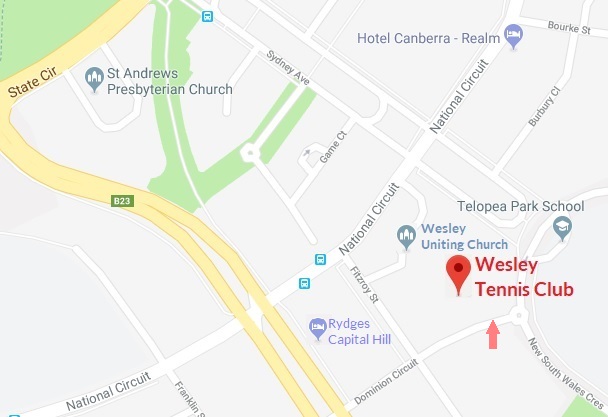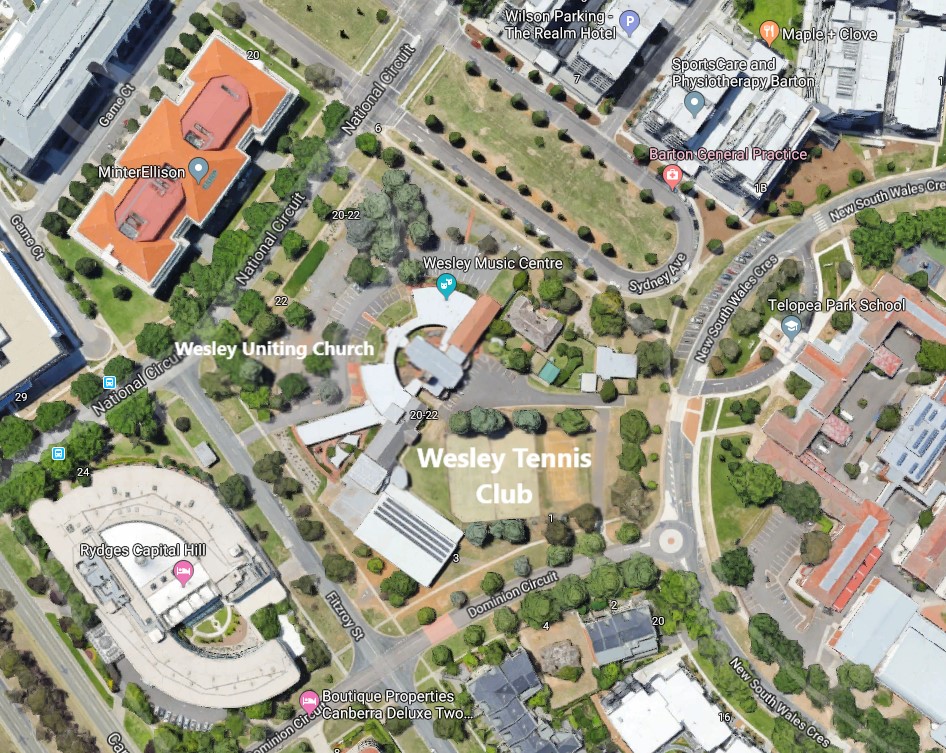 Parking
Limited street parking is available. On-site parking is available outside business hours, but is not available during business hours, except by arrangement through the church office. (Office hours 10 am – 2:30 pm Mon-Fri)
Wesley Uniting Church
The church, and church office, fronts (20-22) National Circuit and is accessed through the car park entrance on Fitzroy Street. The church's website is http://www.wesleycanberra.org.au/
Public Transport
Rapid bus route 5 (Civic-Woden and beyond) runs along National Circuit on weekdays and weekends, as does Qcity (Queanbeyan-Civic) bus route 830.