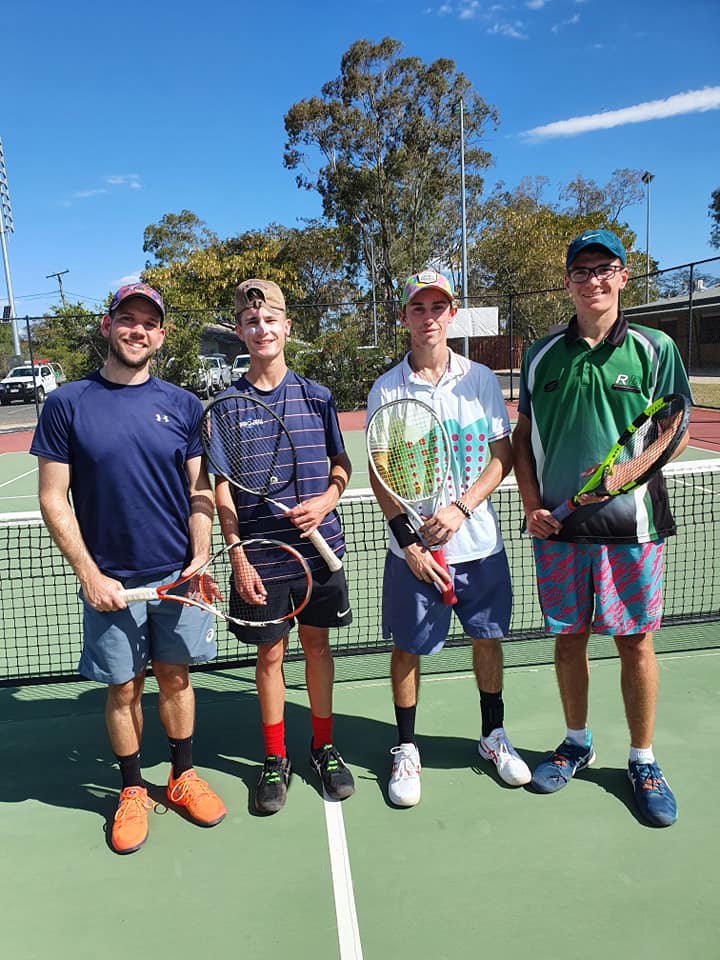 Tennis Rockhampton offer both competition and social tennis for all player standards. Give us a call on the Tennis Hotline (07) 49 225 181 if you'd like to chat about the options.
FIXTURES
Wednesday Night Ladies Fixtures – 6.30pm to 8.30 pm
Don't be concerned about how rusty your game is. 3 sets of doubles in the cool of the evening is a fun way to improve your fitness.
Free coaching sessions are held prior to each season of fixtures – a great opportunity to tune up your game and meet other players. Next free coaching sessions (2) will be for the 2022 Semester 1 season, commencing on Wednesday 9th Feb to Wednesday 20th Jul 2022. Each evening commences at 6.30pm and finishes by 8.30pm. If season started, add your name as a reserve. Ring 07 4922 5181 to enrol or just turn up for the coaching sessions.
Wednesday Morning Midweek Ladies Fixtures
9.00 am to 12.30 pm (Mar to Sep) – 9.00 am to 11.30am (Oct to Dec)
Midweek Ladies fixtures are played in 2 divisions, 4 sets of doubles until September, 3 sets in the summer season. Morning tea is provided.
Social play and grading run throughout February every year but contact Jill on 0409 630234 at any time in the year if you'd like to join.
Friday Night Fixtures - play starts from 6:30pm
Friday Night mixed fixtures are for A grade and B grade men and women. It's a great way to spend a Friday evening. These fixtures are run by the RTA (Rockhampton Tennis Association). Ring Barry on 0409 617 565 for more information. To play on Friday evening, you need to join one of the clubs. See below for details:
Cressy Club – contact Warren on 0408 063 654
Delwood Club – contact Daryl on 0409 632 978
SOCIAL TENNIS
Monday Night Social with Coaching – 6.30 pm to 8.30 pm
Come along for a social hit and receive the benefit of coaching from Head Coach, Glenn Vickery at the same time. Glenn mixes one on one interaction on strokeplay with advice on general play. Ring 07 4922 5181 to enrol or register online.
Tuesday Night A Grade social – 5:00pm to 7:00pm
This is a social night open to all A grade standard players both men and women. Each night you will have the chance to play singles and doubles, minimum 3 sets a night. Ring Barry 0409 617 565 to sign up.
Wednesday Night Social (Cressy Club) – 6:00pm to 8:00pm
Want some exercise but not the commitment of fixtures. Social is for men and women of all standards. Ring Warren @ 0408 063 654 for more information. Every Wed in 2022.