2020 AGM
Thu, 08 Oct 2020 00:00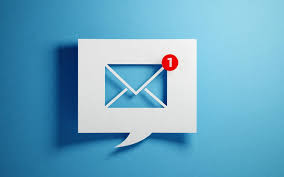 Notice of Templestowe Park Tennis Club Annual General Meeting
Date: Thursday 12 November 2020
Time: 7.30pm
Location: Zoom video conference

2020 ANNUAL GENERAL MEETING

Notice of the Annual General Meeting of Templestowe Park Tennis Club on Thursday 12 November 2020 is hereby given. Attendance at the AGM is open to all members and stakeholders of Templestowe Park Tennis Club, and we warmly encourage you to attend. For the first time, the meeting will be conducted solely via video conference due to COVID restrictions.

WHY ATTEND
By attending the AGM you'll hear updates on how the club is going, what your committee have done over the past year, what we're planning moving forward, how changes affect you, and have an opportunity to provide your input on the club and its operations. Current members can also choose to become a part of our committee to help support your community and shape the club's future, vote for proposed changes, and vote for club committee representatives. (Note - only current members are entitled to vote, so please ensure your membership is up to date). For the first time, you will be able to do this from the comfort and convenience of your home.

COMMITTEE ELECTIONS 2020
As per the constitution, the committee executive roles of President, Vice President, Secretary and Treasurer are now open for nominations. Our committee are a friendly bunch, and we're fortunate to have a great and talented member community, so we'd also love to hear any expressions of interest from members who would like to join us in general committee roles, or who can bring your superpowers to assist with an area of your talent or interest. The committee really is a great way to give back to your community, get involved in how the club works, and sometimes even up-skill yourself along the way.

If you're interested or would like to know more about joining the committee in an executive, general or superpower role, please get in contact with whoever you feel most comfortable speaking with on the committee, or contact Michelle at TemplestoweParkTC@gmail.com or phone 0432 998 020.

RSVP's
To assist with the administration of the meeting as a video conference, we'd appreciate RSVP via email to TemplestoweParkTC@gmail.com, or via our Facebook page event (www.facebook.com/TemplestoweParkTennisClub) by Tuesday 10 November 2020. Note - RSVPs are greatly appreciated and helpful, but not mandatory.

NEXT STEPS & DATES

- Lock in the date (Thursday 12 November 7.30pm) and send your RSVP via email or Facebook by Tuesday 10 November 2020.

- Send any proposed agenda items to TemplestoweParkTC@gmail.com by Friday 6 November 2020.

- Get in touch with any committee member or Michelle at email TemplestoweParkTC@gmail.com / Ph 0432 998 020 if you'd like to know more about getting involved in the committee, or to nominate for a role (as soon as possible).

- Contact Michelle via email at TemplestoweParkTC@gmail.com if you have any other questions about the Templestowe Park TC 2020 AGM.

A secure Zoom meeting link, agenda, and minutes of the previous AGM will be sent by email to all club members by Wednesday 11 November 2020.