Social Tennis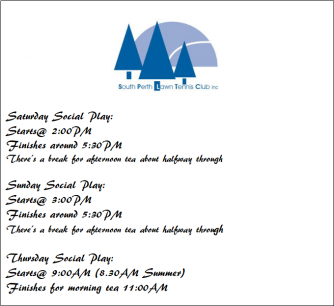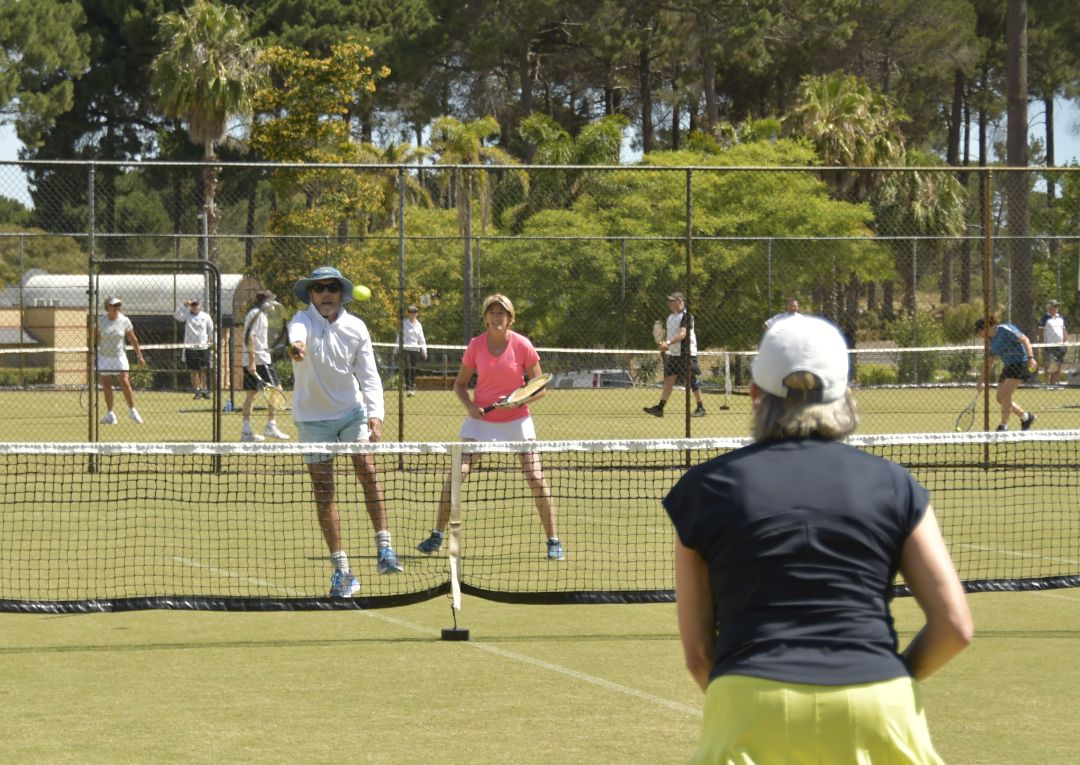 For those wanting to come and join in some social tennis, South Perth Lawn Tennis Club offers mixed social play on Thursday mornings as well as Saturday and Sunday afternoons – all year round. During social play, members and visitors can play as little or as much as they please and the skill levels range from novice to more experienced players.
Our social play organizers will attempt to match peoples' skill levels wherever possible to ensure fun matches against similarly skilled opponents. Social tennis is popular with young families as we have a shaded and secure playground. Both parents can play tennis or we can arrange alternate sets if your children are young.
Visitors are always welcome and can play at our club for a fee each visit. Join in play either by booking a session on our Programs page or by registering at our Captain's desk on the day.
Summary
Men's, Women's & Mixed doubles
20 minute computer matched sets
Graded for players of all abilities
Sign in and out as you wish
Afternoon tea provided
Stay for refreshments from our bar
Enjoy social functions and special occasions.
Playing fees are payable by visitors for Senior Social Play – see Membership for applicable fees
Contact Information
Email: southperthltc@gmail.com
Phone : 08 6146 1195