Rosny Park Tennis Club
Welcome. Six courts. Picturesque surroundings. Easy to get to. Plenty of parking.
Welcome to our club!
OPEN COURT SESSIONS
Register now to join in one of our Open Court Sessions!
8 week program - no commitment, register for one, a few, or all!
Mondays @ 6pm - Registration includes on court activities and off court food and socialising
Great for all levels, all ages, and experience!
CLUB ADDRESS
18 Bastick Street, Rosny Park, 7018
SOCIAL TENNIS:
Monday Mixed from 9 am.
Tuesday Night Men's from 6:30 pm.
Wednesday Ladies, as arranged outside mid-week ladies pennants.
Thursday Retired Gentlemen, and their Friends, from around Mid-day.
Thursday Night Mixed, as arranged outside AYC pennants, from approx 7:00 pm.
Friday Mixed from approx 9 am.
Saturday Mixed from approx 1 pm.
Sunday Mixed (New for 2020) from approx 10 am. Beginners especially welcome to this session.
SOCIAL TENNIS PLAYING FEES - MEMBERS
Day Time $2.50 per day or part thereof (includes balls & refreshments).
Night Time $4.00 per night (includes balls & refreshments).
SOCIAL TENNIS PLAYING FEES - NON-MEMBERS
$5 day, $7 night.
CASUAL COURT USE/HIRE (WHEN NOT HOSTED BY A MEMBER)
$20.00 per hour, per court. (See the 'Contact Us' tab).
CASUAL COURT USE (WHEN VISITORS ARE HOSTED BY A MEMBER)
$5.00 per visit, per visitor.
COMMUNITY HITTING WALL:
The Club has a two-sided 'Community' hitting wall which is available for practice and family fun. (No cost, just turn up and use).
LIGHTING CHARGES:
$5.00 per hour per single court (2 lights).
$10.00 per hour per dual court (4 lights).
JUNIOR MEMBERS PRACTICE AND FAMILY FUN:
Junior members (or junior visitors) wanting to practice, and families looking for somewhere to have a hit on court, have priority use of Courts 5 and 6 from 3:30 pm to 5:30 pm daily, plus from 10 am to mid-day on Sundays.

COMPETITION TENNIS:
Ladies Midweek Pennant (Autumn, Winter and Spring)
AYC Night Pennant (Mixed teams – Sept to March) – on various nights.
Championships various, as arranged.
City of Clarence Open Tournament.
Club Thursday Night Winter Pennant.
JUNIOR TENNIS (This Section Updated by Coaches):
As arranged: Friday Night Social from 4 pm to 5.30 pm
Coaching Available
Hotshots
Junior Development Program
Junior Championships
Super 10

NOTES
1. MEMBERS AND VISITORS, please WRITE IN AND SIGN BOOK before PAYING THEN PLAYING!
2. ANNUAL SUBSCRIPTIONS ARE DUE ON MARCH 1st OF EACH YEAR (SEE MEMBERSHIP TAB).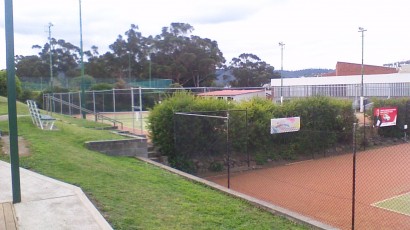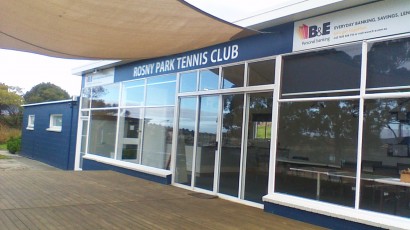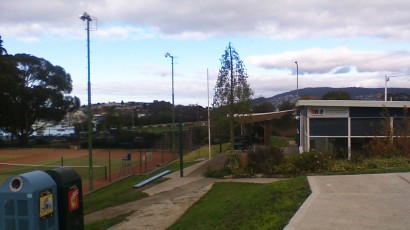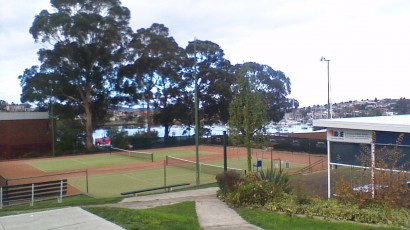 ---
How to find us
18 Bastick Street Rosny Park Tasmania 7018