Competition
Junior Pennant Spring 2019 Success!
Tue, 03 Dec 2019 00:00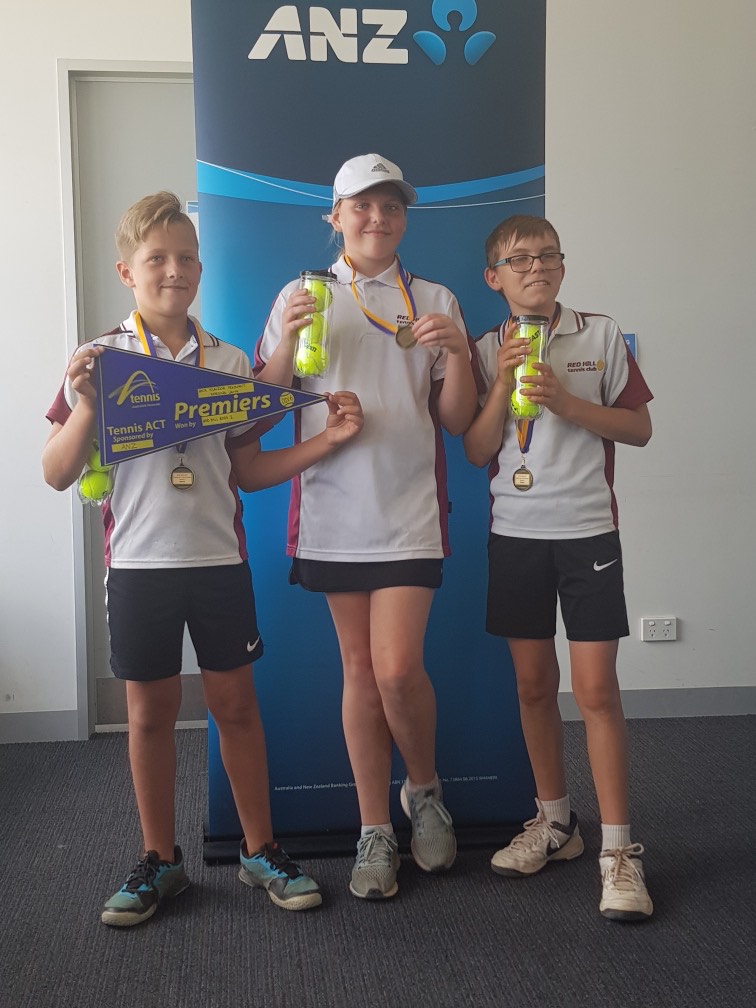 Congratulations to the three teams (of eleven) who made it to Junior Pennant Spring 2019 Finals at Lynemam on Sunday 1 December 2019.
Teams were:
Div 4 Red: Sarah Huxtable, Lucy Huxtable, Maddie McRae
Div 5: Wasif Hashmi, Jazmin Lee, Alisdair Bridgewater, Jayvis Lee
Div 6 Team 1: Luka Momcilovic, Finlay Rebut, Logan Wicks
It was a tough and windy day! Congratulations to Div 6 Team 1 who won their match.
Pictured above are Logan, Luka and Finlay (L to R).
Div 4 and Div 6 were runners up by a very small margin, congratulations to all! Thanks to Matt, Carolyn and Libby for all the support, and to all parents who acted as Team Managers.
The next season will be Autumn 2020, and sign up will be via Events on the club website - keep an eye out !