Competition
Autumn 2019 Junior Pennant Success!
Fri, 26 Jul 2019 00:00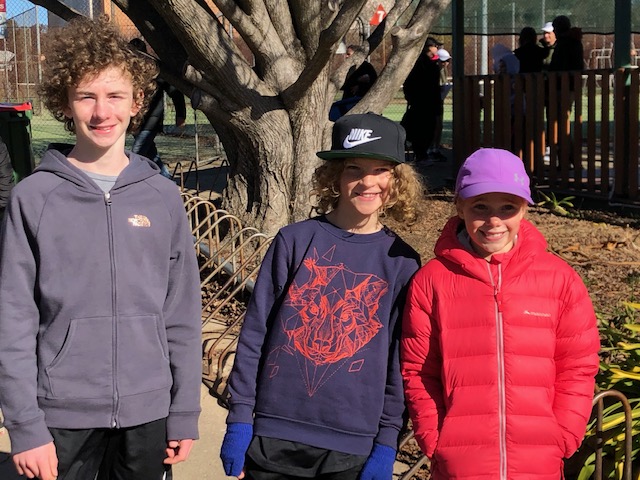 Autumn 2019 Junior Pennant was a particularly great season for RHTC with 11 teams entered in the competition and 3 teams adding flags to the clubhouse! We remain amongst the clubs with the highest number of teams entered, and this is entirely due to the relentless enthusiasm of club coach Matt McDonald encouraging his students to play competition tennis. 4 teams made finals, which was the highest number for many years. Showing RHTC grit and determination, 3 of the 4 teams were able to win their finals, making it a proud day for the club and particularly Matt. Many thanks to all the parents who helped with Junior Pennant this season, especially those who acted in the role of manager. Junior Pennant could not take place without heavy parental support!
Finalists were
Division 2 Red (Christian, Yutaka and Aidan)
Division 2 Blue (Elise, Tom, Kipp and Remi)
Division 7 Blue Team 1 (Max, Remy and Elouise - pictured above)
Division 7 Red Team 1 (Alisdair, Lachlan and Natale)
Having such an active pennant scene at the club differentiates us from other local clubs, and certainly brings life to the courts on Sunday mornings. Most junior players become club members, even if for a year or two, which helps the club in many ways. The next Junior Pennant season will be Spring 2019 – you can sign up now via the 'Events' tab on this website.