Improved Facilities now Open
Tue, 09 Nov 2021 00:00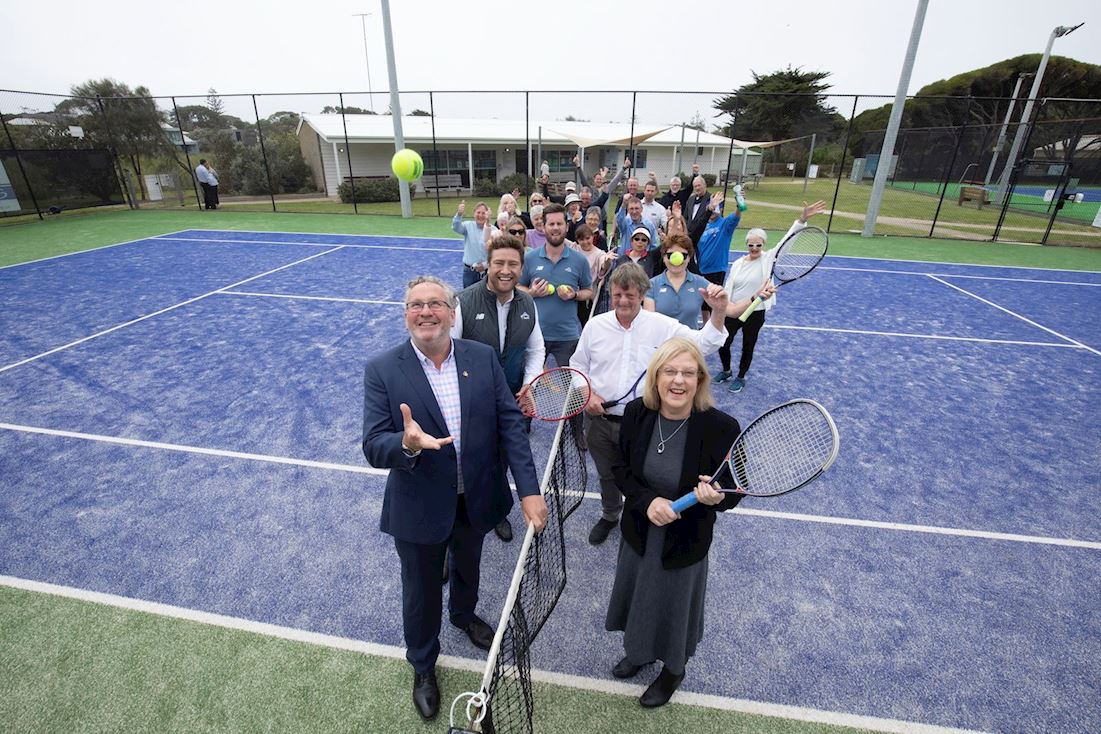 With major funding for the project first announced in October 2018, extensive improvement works have
recently concluded at the club. Upgraded, more accessible clubrooms have been the centrepiece of the
renovation, which have also included resurfacing two courts, and new LED lighting and poles for the
remaining courts. Also installed is an online membership and court booking system, which the club notes
has led to a 54% increase in court usage.
Peter Callahan, President of the Point Lonsdale Tennis Club,
officially invited members and visitors to try the new facilities during the ceremony.
"With our extensive renovations now complete, there's never been a better time to try a hit of tennis at the
Point Lonsdale Tennis Club," Mr Callahan said. "I want to thank our funding partners for their support in
delivering these outstanding new facilities, and acknowledge the hard work of our members and past
committees over many years who have made these improvements possible."

Officially opening the project, Member for Bellarine Lisa Neville said the Victorian Government was proud
to invest in community sport.
For more information click here