Meet our Coach Jorge Cardoso
Jorge started coaching at the age of 15 while still pursuing a professional career in tennis.
At the age of 24 he began his full-time coaching path after 5 years traveling on the professional tour where he learned from the best coaches in the world. This journey took him to many different countries, having coached in England, Germany, Italy as well as his native Spain, home to many of the top players in the last 20 years (especially Rafa Nadal) and arguably the best teaching system in the world of tennis.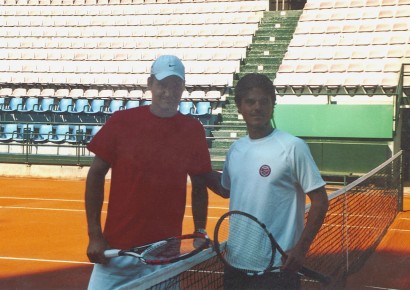 Among the many highlights from his time on the road was a week spent as the hitting partner for the then number 1 ranked player in the world and the greatest players in the history of the game Roger Federer.
Please contact Jorge on 0413 807 112 or visit the JC Tennis website with any inquiries you have about your existing tennis program.