Mt Carmel Tennis Club
Welcome to
Introduction
We are Mt. Carmel Tennis Club in Sunbury and we were established in 1933. We are currently taking names for the next night season that starts in February 2020.
It doesn't matter whether you last played 5 or even 10 years ago…you are welcomed to play with our wonderful club.
We have Tuesday ladies, Tuesday Vets, Wednesday Mixed, Thursday Mens and Thursday Unisex, there is a place for everyone.
The club has a full service for all levels of player including racquets, balls, memberships, coaching and restringing.
See you on the courts!
MEMBERSHIP LINK
https://www.tennis.com.au/…/MCTC-Membership-Form-2019-2020.…
Feel free to like or follow our Facebook page for regular weekly updates, news and general events.
https://www.facebook.com/mtcarmeltc/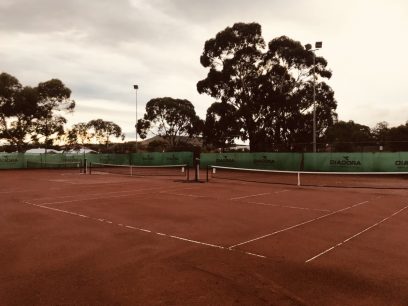 ---
How to find us
16-24 Stewarts Lane Sunbury Victoria 3429