Tennis Programs Victoria – A program for everyone!

Tennis Programs Victoria (TPV) brings a new approach to helping young players fulfill their tennis potential.
TPV has a focus on bringing players from the beginner stage, to a well developed game style. It has the flexibility to deliver improved stroke production from the early beginner to the older player.
Our professional coaching services include:
ANZ Hot Shots
Cardio Tennis
Private (one on one) & Semi-Private (two on one) Lessons
Squad Training (2 hours - Intermeditae/Advance level)
Group Lessons
Adult (Male/Female) Lessons
School Holiday Programs
Racquet Restring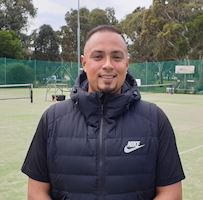 Lalor Tennis Club Coaching Provider: Tennis Programs Victoria
Head Coach: Antonio De Fanis
For more information, please go to: http://tennisprogramsvictoria.com
or contact Antonio De Fanis on: 0402 554 769 or antonio@tennisprogramsvictoria.com
Antonio provides a coordinated program that delivers technical fundamentals to suit individual needs. Coaching aids, such as video analysis, helps players visualize and correct their performance. Antonio has the enthusiasm and communication skills to engage and motivate players across all age groups from beginners to elite levels.
Coaching is currently available on Tuesday, Thursday, Friday and Sunday.
Contact Antonio today to find out more information, discuss your coaching needs and set up a free coaching trial!