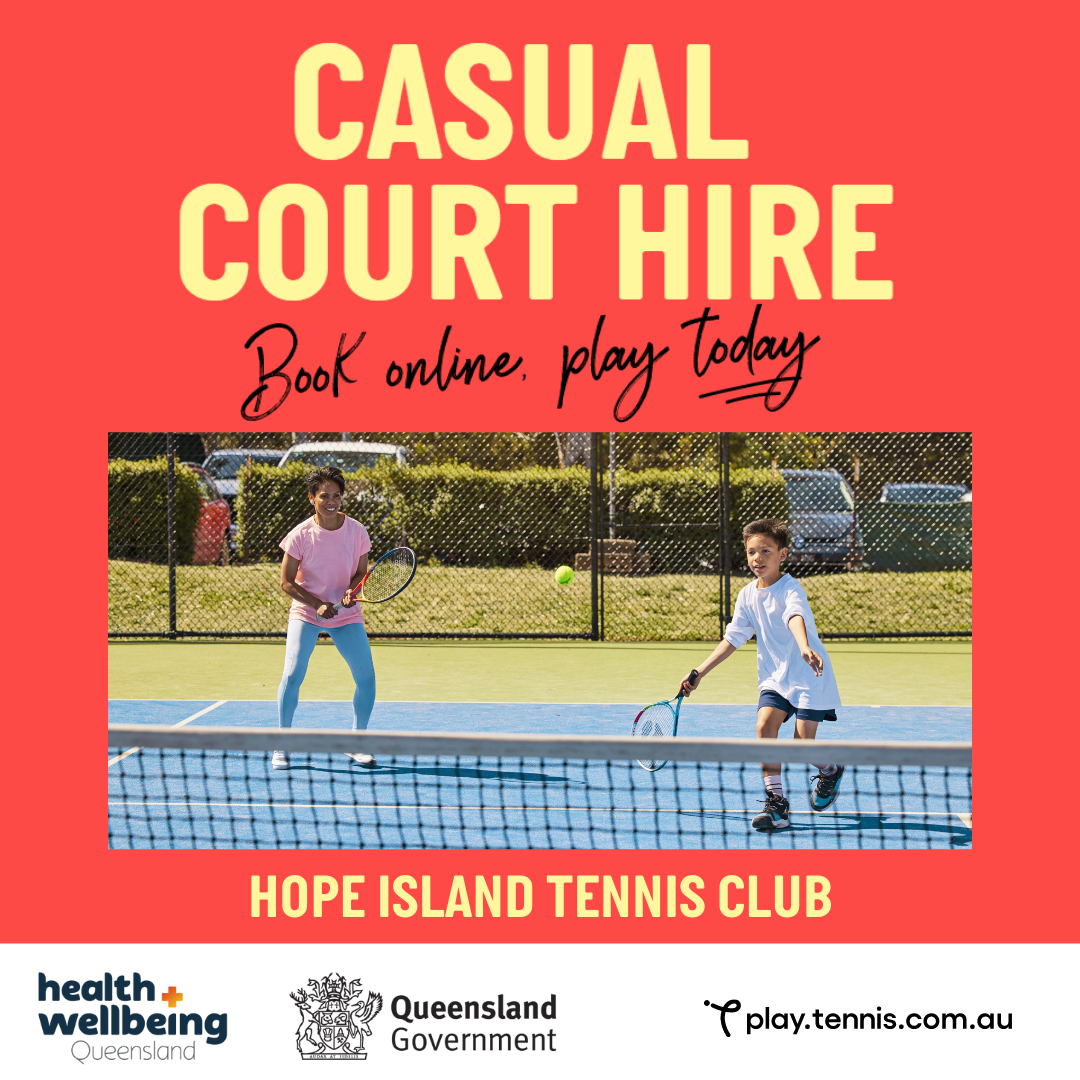 Day Time Hours: 7:00am - 6:00pm (or until 5:00pm in winter depending on light)
Casual (non-members) - $20/hour
Members - Discount rate of $10/hour (subject to court availability)
Night Time Hours: 6:00pm - 8:00pm (or from 5:00pm in winter depending on light)
Casual (non-members) - $25/hour
Members - Discount rate of $15/hour (subject to court availability)
HOW TO BOOK
We have made it easy for you to get on court. Just visit our Book a Court page, select your time and pay online. When you have booked a court you will recieve a confirmation with a key code to unlock the gate.
Please note, Hope Island Tennis Club is no longer accepting cash payments.
Please note, coaching is only to be conducted by offical club coaches.