Coaching
Meet Our New Coach
Wed, 03 Jun 2020 00:00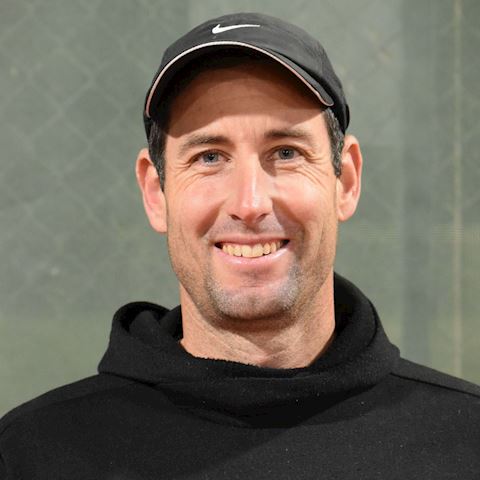 The Committee has been working towards appointing a new coach over the past few weeks with the aim of having a new coach in place for the start of term 3, allowing a smooth transition of our coaching and junior programs. We are pleased to announce and introduce to all our members and their families our new coach, Julian Arnold, and welcome him to the Grovedale Tennis Club family.
The Committee would like to encourage members and families to get in contact with Julian should you wish to register your interest in starting coaching. He will be making contact with all of our junior families in coming weeks, but feel free to reach out.
You can contact him at:
Mobile: 0402 265 780
Email: attacktapt@gmail.com
Facebook: Attack Tennis Academy
Instagram: @attack_tennis_academy
GET TO KNOW OUR NEW COACH
How old are you? That's a secret. Haha. Na, I'll be 38 years old the day after I start at Grovedale. So anyone having Tuesday lessons, I expect a present. Haha.
Why did you choose to apply for the gig at GTC? A number of reasons. Obviously, Cameron has done a fantastic job with both the coaching and junior competition, so it's a healthy tennis club to be walking in to with a really friendly easy-going committee. We've been living on the Mornington Peninsula for the last 8 years, but my wife's family is from Ocean Grove. We have many friends and family in the area so we were looking to move back already when this opportunity came up.
Do you have a nickname?Everyone that knows me quite well calls me J.A. I like my nickname, so feel free to call me that.
How are you spending your time in quarantine? Well I've been painting many of the outside areas of our house on the Mornington Peninsula plus doing other odd jobs to keep the place looking good. It's worked out perfect, because we are now selling so it will look good in the photos. Other than that, I have my hands full looking after my daughter Blake. I've been trying to exercise by running or doing weights when I've had a chance.
Who is someone who you admire? (doesn't need to be tennis related)? Obviously, Roger Federer. But also, Eliud Kipchoge who is an amazing marathon runner (I'm a keen runner and triathlete when I'm not coaching or playing tennis). I also admire my daughter Blake. Every day, she amazes me with the new things she does.
Who is your favourite tennis player (hero)?Roger Federer and Ash Barty. I used to love Pat Rafter and Lleyton Hewitt though back in their prime.
Why do you play tennis? I used to play because I loved pushing myself and competing. These days it's more for fun, hanging out with mates and having a few laughs at how bad we are compared to our glory days.
What is your favourite tennis shot? Slapping forehands are always fun. Not such a smart shot, but fun none-the-less.
What do you do for fun outside of tennis? Running and Coffee dates my wife Paige and daughter Blake.
What AFL team do you support? Collingwood (But I'm really not a big fan of footy).
Favourite band/song, or music you listen to? Currently I'm loving a band called City and Colour. I used to like heavier stuff like Tool, Metallica, Grinspoon etc. I've gone soft in my old age haha.
What is something you're watching at the moment...or a viewing recommendation? Nothing. I hardly ever watch TV. I can't sit still for 2 minutes so TV doesn't work. Blake loves Mickey Mouse Clubhouse though, so that's a regular on our TV.
What is your guilty pleasure? Anything sweet.
Favourite holiday destination (or somewhere you dream to go to?) I played tennis all over the world and fell in love with Austria. But I also think you can't beat a good old road trip to somewhere where there is plenty of bushland, beaches, mountains and any type of serenity. I love running on trails and Mountain Biking in the bush, so these types of places suit me.
If you could have one super-power, what would it be? To fly. I hate traffic, so having the ability to just go above all the congestion on the roads and get to a destination quickly would be amazing!
If you could have any 3 people over for dinner, who would it be and why? Roger Federer, Eliud Kipchoge and Michael Jordan. I'd just love to pick their brains about what they've done to reach the very top of their sports.
What is trending in your family? Before we started getting ready to make the move to Geelong, it was taking Blake to the park, drinking coffees and generally just hanging out at home.
Best advice received? Live each day as if it's your last.
Share a tennis memory: Winning the Open Mens singles at the Maffra Easter tournament after around 10 years or more. ago I started playing that tournament from the age of 15 and finally won it when I was about 25.
I have a lot of great memories playing on the ITF professional circuit also. Especially picking up my first ATP point in Belgium. Even if it was in doubles.
Something we should know about you? I've completed 4 Ironman Triathlons and around 8 marathons. I also play a bit of guitar.
One word to describe you? I reckon energetic. I asked Paige and she jokingly said annoying whilst laughing at me. Hahaha.
Watch Julian's own intro in his own words