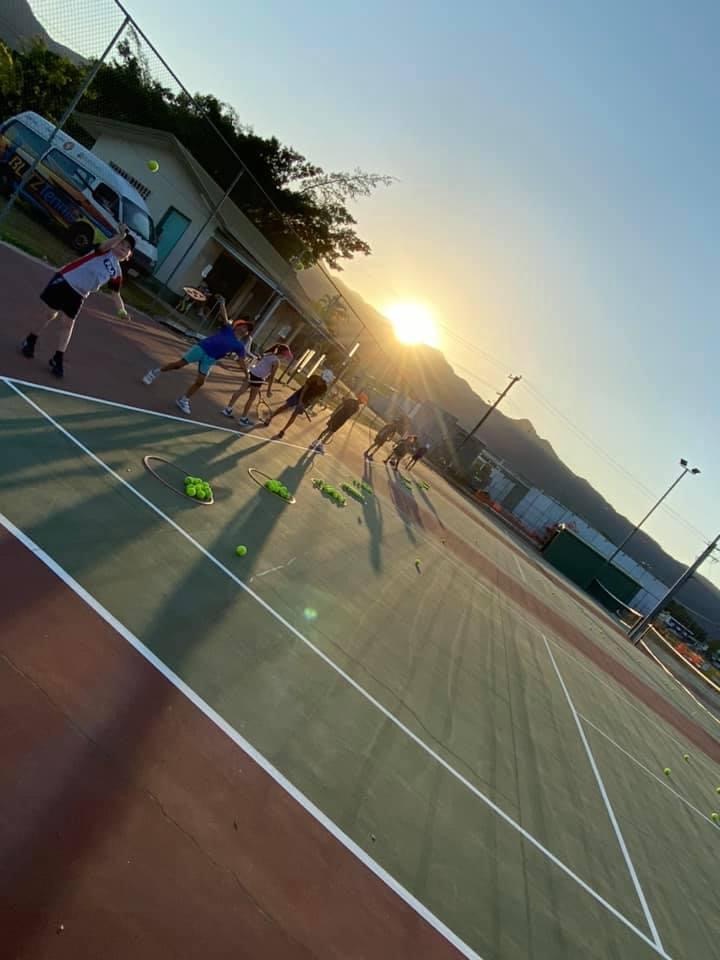 Coaching for Junior tennis players from the beginner to the advanced.
Ages 5yrs +
Small Class sizes (4 kids per class) with qualified coach.
Kids wishing to train at a National Level pay a maximum of $400 per school term and can recieve up to 12 lessons per week.
Contact our Head Coach for availability.
Guy Thomas P: 0417 648 597
Guy has an extensive tennis background including coaching to leading juniors and training for coaches from, Singapore, Malaysia, Indonesia, Guam, PNG, Thailand and Pakistan. He was an instructor for numerous Australian Coaching Accreditation Courses.
Guy has travelled as Coach/Manager with over a hundred Junior teams to Asian and Australian Tournaments and Tournament Circuits and coached the Australian 12 and under Talent Identification Camp at the Australian Institute of Sport and Directed over 100 Junior and Age Tournaments.
Within in the Cairns Region he has produced two Cairns Juniors who captained the Qld Secondary Schools teams which one of those juniors was then selected for the Australian Secondary Schools team. He has also coached 11 Cairns Juniors to win Queensland Titles.
With such an extensive career of coaching, your juniors are in good hands at BLITZ TENNIS!