Coaching runs every school term and is open for any level you choose. There are group and private options available to cater for different levels and requirements. Call Brandon on 0400 403 323 or Northern Rivers Tennis Academy - BALLINA.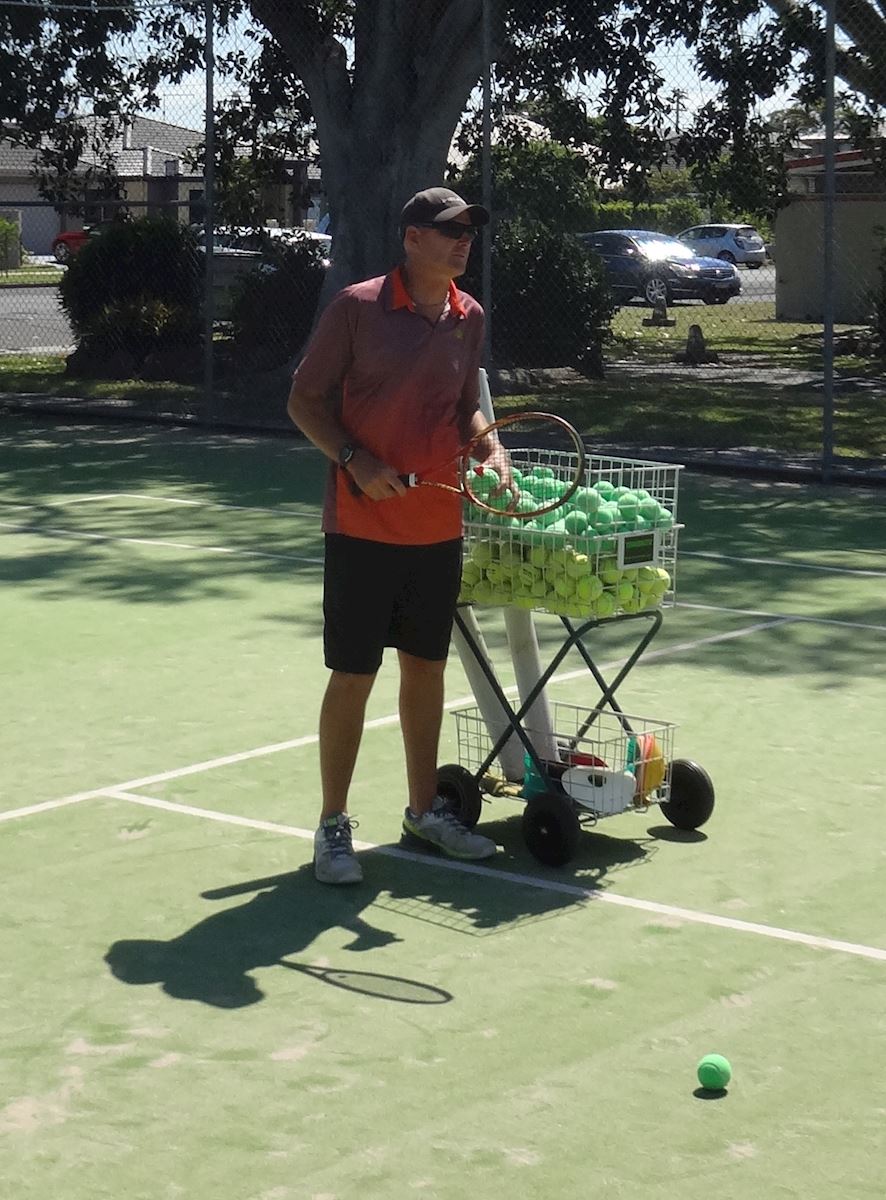 The lessons also can flow to a Saturday morning competition that caters for all levels. Like group coaching, this is graded to ensure you always play a great game against someone of a similar skill.
It is also a great family atmosphere and encouraging sport.
All students are required to be paid up junior club members, and they must pay the membership fee as well as coaching fees.
Junior Tennis League
This is run every Saturday morning during School terms beginning at 8am and is split into divisions and teams.
Junior and Elite Coaching Program
Tennis balls have been developed to make it easier for children to learn the game, and thus enhance their enjoyment of tennis. This has been achieved by the manufacture of tennis balls which are designed to play 'slower' and which therefore allow greater opportunity for players to rally.
There are 4 easy stages for children to progress through: Red, Orange, Green and Yellow.
Please note: Brandon and his team will assess your child's ability to determine the best fit of ball level and is based on a careful balance to ensure correct progress and development. The consideration is based on a range of factors which include social fun tennis as well as learning and improving the technical, tactical and mental skills the game has to offer.
Red Ball
Ages: 5-8 (guide only)
Children use 25 per cent compression red balls that bounce lower, slower and are much easier to hit. They also play on three-meter or six-meter wide courts.
Orange Ball
Ages: 8-10 (guide only)
Children begin by exploring fundamental and perceptual motor skills and tennis basics, rally and challenge. They use 50 per cent compression orange balls and play on regular courts with reduced length.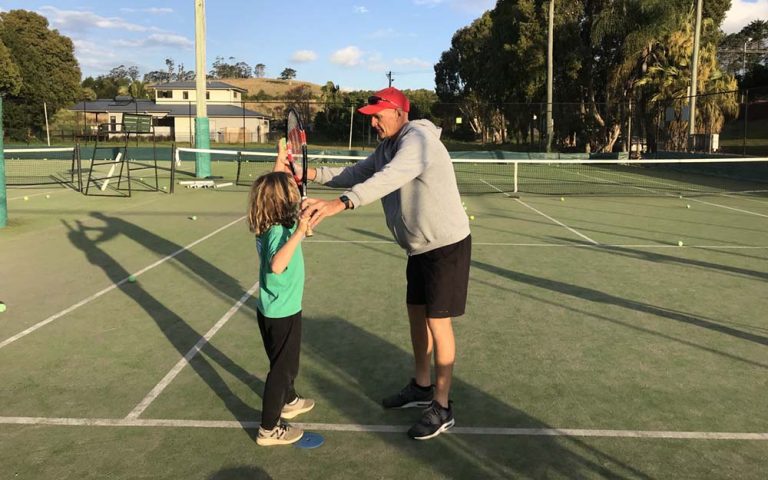 Green Ball
Ages: 9+ (guide only)
Children play on a full-size court using 75 per cent compression green balls. Consolidate technique, strategy and develop physical skills.
Yellow Ball
Ages: 12-18
Elite level for those players competing, or want to compete in tournaments. The program is designed to help develop both technical and tactical games in a fun, social environment.