Club Facilities
Ararat City Tennis Club is a part of the Alexandra Oval Sports Precinct.
It has a well appointed club house with a fully equipped kitchen, bar facilities, toilets and showers.
There is a pleasant BBQ area with shade and grassy surrounds. Park safely at front or Lowe Street parking bays.
These facilities are available for hire by club members, schools, community groups and the general public. Please direct enquiries to the the club president or secretary.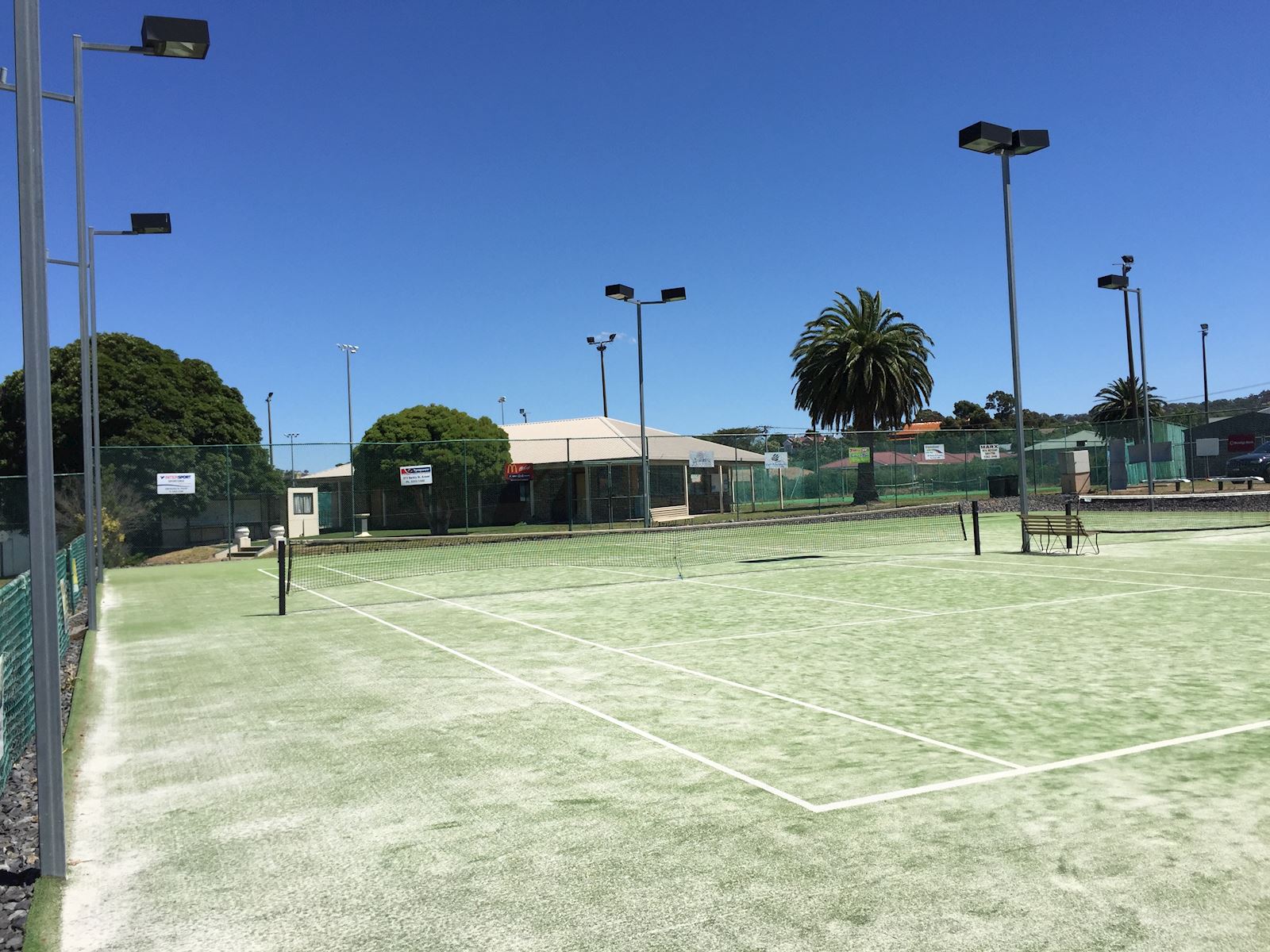 A First Aid kit and a defibrillator are stored in office.
With Tennis Victoria assistance a new touch pad entry system has been installed. Members will gain entry with their own unique identity numbers. Non members are able to book and pay for court use online by using the 'Book A Court' option on the Club website or Facebook page.
A new fence on the eastern side of the front courts has been erected and the grass and hard courts have been returned to the Ararat Rural City Council for public use.
Lights are currently being installed on the two remaining courts at the eastern end of the complex (Courts 7 and 8). Completion date is scheduled for the end of July, 2020. This exciting project has received major funding from Ararat Community Enterprise and the Ararat Wind Farm.