Club
Welcome Dylan Alcott to DITC
Fri, 20 May 2022 00:00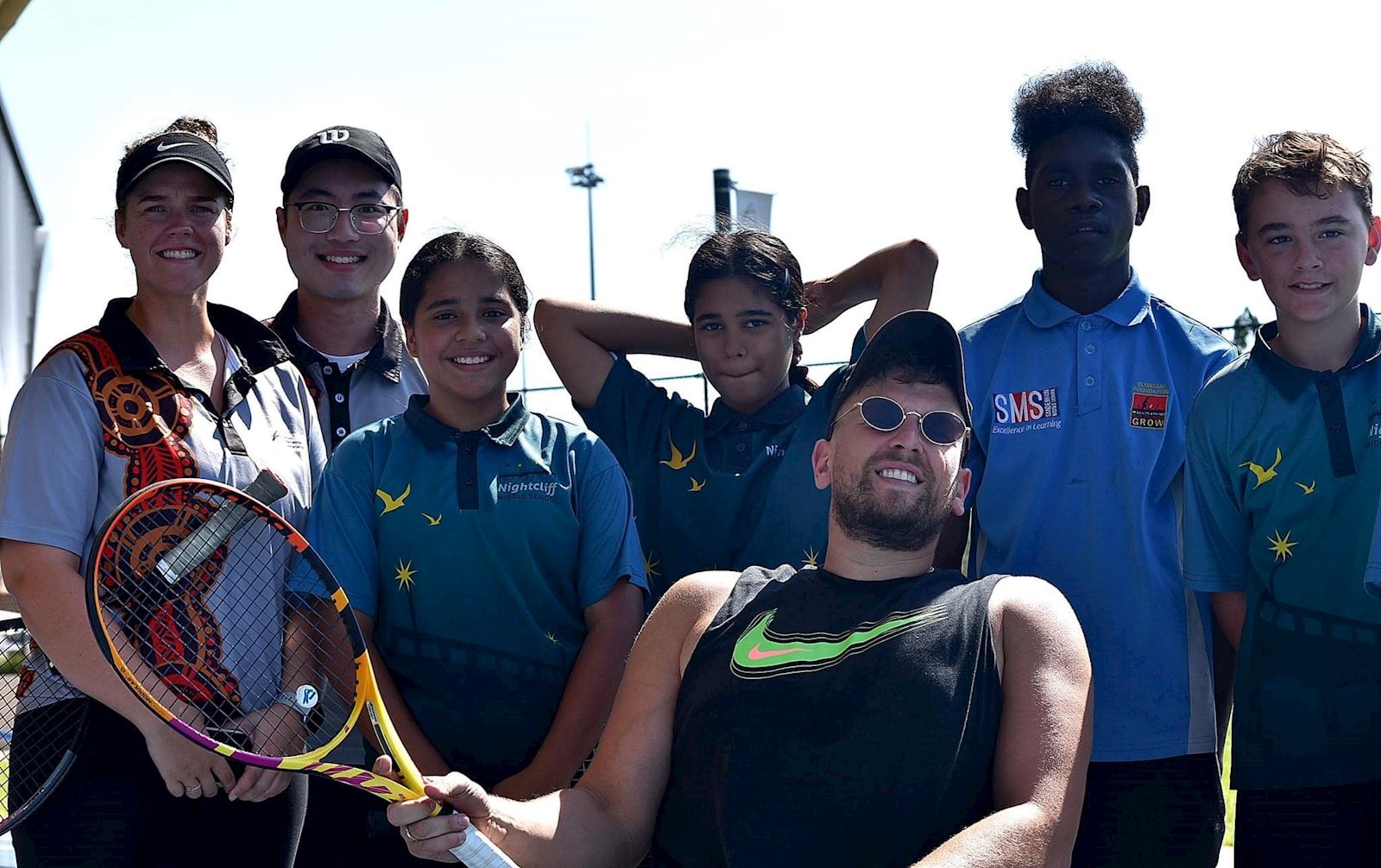 DITC was lucky enough to play host to Dylan Alcott this morning with our coaches Emily and Jason lending a hand in getting these happy kids on the court for a hit with our 2022 Australian of the Year.
All the kids were so excited and loved every second.
Thanks to everyone involved in getting this to happen. Fantastic experience!