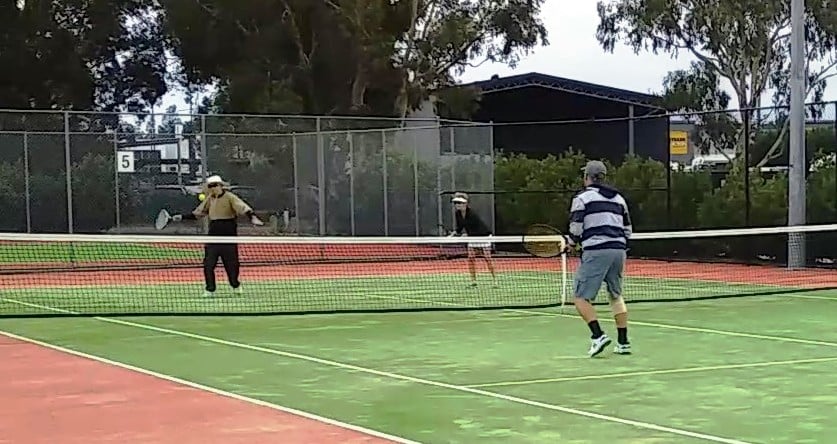 SOCIAL GROUP TENNIS EVERY DAY OF THE WEEK AND TWICE ON WEDNESDAYS AND SATURDAYS
Mixed social tennis is played on every day of the week from about 8.00am to 10.30am, as well as on Wednesdays from 6pm to about 9pm and Saturdays from 2 to 4pm.
When you become a member it will only cost $6.00 per session. Non-members pay $10.00 per session so it is well worthwhile to join the club. Tennis racquets are available from the Pro Shop.
Click here to download a Membership Application or drop by the clubhouse to pick one up. Annual membership is $50.00 per year for seniors. Half year membership for seniors is available from July to December at a cost of $25.00.
Introducing Touch Tennis
For those with limited mobility Touch Tennis is available daily on our mini Hot Shot courts.
Please note that the groups and times of play may change at any time.