Topline Tennis has been the No. 1 tennis coaching business in the northeastern suburbs of Melbourne since 1991 and is Viewbank Tennis Club's contracted coach.
Coaching programs include:
4 to 6 year old Tiny Tykes Program
Group coaching
Semi Private Lessons
Private Lessons
Squad Training programs
A wide range of Adult coaching
School Holiday Programs
More information about Topline Tennis can be found at http://www.toplinetennis.com
You can contact David and his team at Topline Tennis on 9432-3706 or email info@toplinetennis.com
Meet our head coaches below: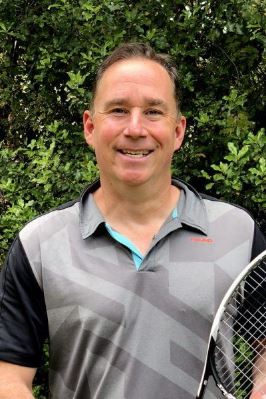 David Underwood is the Director of Coaching and the original founder of ToplinTennis.
He heads an experienced and passionate group of coaching staff. Topline Tennis coaches all standards of players from 4-year-old beginners through to players of a professional standard. Programs aim to teach the game in a fun and relaxed atmosphere and to create an environment that allows for students to reach their full playing potential.