June member email
Fri, 05 Jun 2020 00:00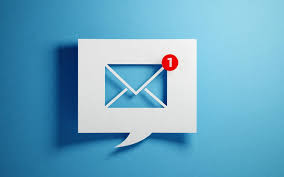 To our Templestowe Park members and friends,
A huge heartfelt thank you from the committee to everyone for helping us to meet all of the COVID-19 restrictions that have helped the club re-open, and that are important so we can stay safe and stay open! A few updates for you below, and a special coaching offer:
Membership
A reminder that all 2019-2020 memberships that were due for renewal in March/April 2020 HAVE BEEN EXTENDED free of charge until the end of June 2020 due to the COVID-19 club closure. Starting from next week, we'll start emailing invitations to these members to renew for the 2020-2021 year. Please let us know via email TemplestoweParkTC@gmail.com if we need to change your email address or any other details. We'd love to have you join us again next year!
COVID-19 restrictions reminder & court 3 open
We're really grateful to everyone, and can't say it enough. It's wonderful to see so many people getting back on court, enjoying their tennis, enjoying the weather and each other's company!
We continue to work closely with Tennis Victoria and Manningham council as regulations change. With restrictions eased just a little, we're also excited that WE'VE BEEN ABLE TO RE-OPEN COURT 3 as at Wednesday 3 June.
Please remember the COVID-19 CONDITIONS OF PLAY, including social distancing, hygiene controls before, during and after play, maximum player numbers and other government restrictions are still in place. Full information is available on the booking page of this website, and also when you book a court.
Really important is to please also ALWAYS send the FIRST NAME AND PHONE CONTACT FOR ALL PLAYERS to the club email or via text to Michelle for each booking. This is a government restriction that we must meet in order to stay open.
Flash coaching offer - Templestowe Park Tennis club members can get a 50% discount off a 30 minute coaching session with our head coach Jayden for next week only - starts 8 June. See the flyer emailed to all members, or on our facebook page,.
Get in touch with Jayden for more info, any questions or to book in. Get in quick! Valid for members of Templestowe Park Tennis Club only.