Courts Reopen as Restrictions Ease - Member Information
Sat, 30 May 2020 00:00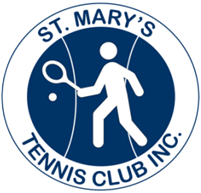 There has been a further easing of restrictions by the Victorian Government so the Committee has been able to review the stage one guidelines and make a slight adjustment for stage two. All courts will now be available for use but please observe the odds and evens system for Kalparrin where possible. We will continue to monitor the situation and adjust as required.
There are strict guidelines in place and Council will be keeping a close eye on our activities, so we need everyone to comply with the following guidelines:
Courts open for coaching and social play only – no spectators
All courts are available at each venue but maximum of four players per court
Coaching takes precedence over social play
EVERYONE MUST BOOK A COURT TO PLAY – no exceptions (see details below)
We are required to record names and contact details of all who play at courts each day
Kalparrin courts to be rotated to protect new surface where possible. HP & crt 3 odd dates (1st, 23rd, etc) and crts 2 & 4 even dates (6th, 24th, etc)
Clubrooms remain closed except for using toilets (if keys available)
Keep gates open while playing
BYO balls and hand sanitizers (limited sanitizers will be available at the club)
BYO drink bottles (drink taps not to be used)
Leave sufficient time to bag fence to fence and water if required. Don't forget to sanitize afterwards.
Everyone to maintain social distancing at all times (no handshakes, high-5's etc)
Arrive, Play, Leave – others may be waiting for their time on court so strict adherence to time allocation is a must
We suggest you download the COVID-19 tracking app and if you're showing any possible symptoms please stay home.
How to book your court – use the following link (which you can access from our website and Facebook page):
https://www.picktime.com/stmarystc
-Select the venue you wish to use
-Then the court (remembering the odds and evens system) where possible
-You have the choice of selecting 1 or 2 hours of play (they are setup as 55min and 1h55 to allow for safe changeovers)
-Fill out the form including the names of everyone else who will be playing at that time. This is important as it is a council requirement.
-Submit and you're done. You'll receive a confirmation email from the system.
If you have any problems with the booking system or questions about any of these guidelines please email stmarystennis56@gmail.com