Club
Junior Winter Competition Starting Soon!
Fri, 24 Jun 2022 00:00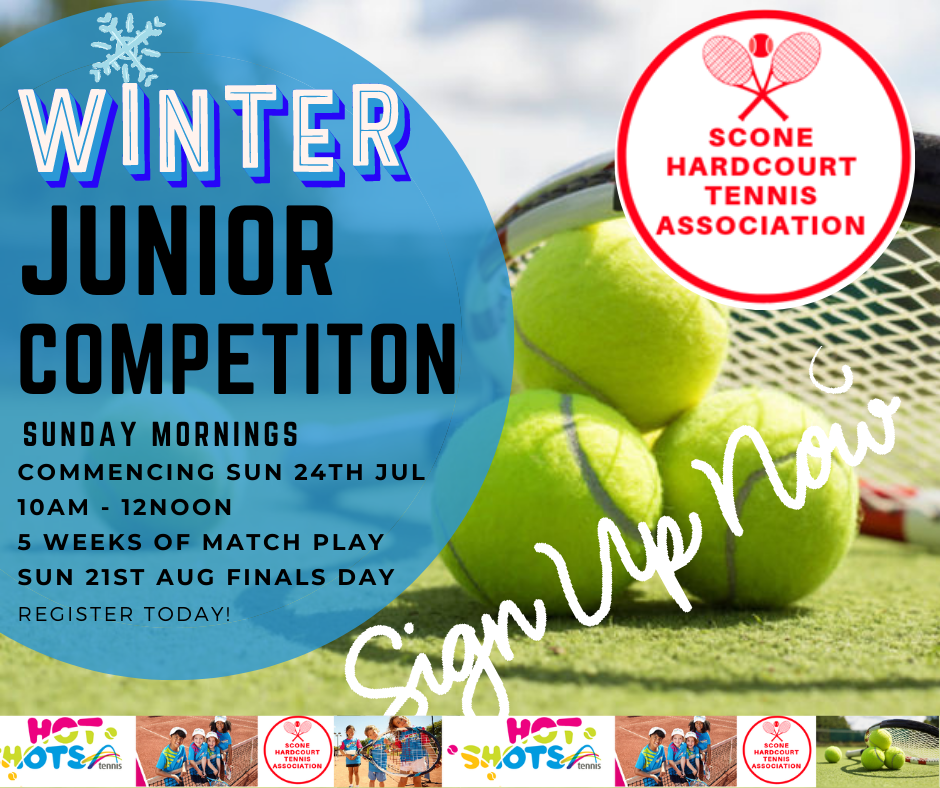 After the wonderful success of the of the inaugural Junior Competition throughout Autumn, we are excited to announce the dates for the Winter Competition!
Sunday Mornings: 10am - 12noon
5 weeks of Match Play
Starts: Sunday 24th July 2022
Finishes : Sunday 21st Aug 2022 with Finals & Presentation Day FUN including open court and FREE coaching!
Designed to build players confidence in a fun and supportive environment, the Scone Junior Tennis 'Super League' is intended to give children a great experience, whilst learning the fundamentals of point play, scoring and match etiquette.
​Players will be placed in teams according to their age and ability and will play in a fun round robin format. Each week the players will get to play a doubles and a singles match and cheer on their fellow team mates.
The Scone Junior Super League is presented by the Scone Hardcourt Tennis Association in conjunction with Tennis Australia Coach Chris Herden.
Members are invited to join in the fun and assist. If you would like to be involved please reach out – we'd love to have you!