Marion Tennis Club Newsletter
Tue, 07 Sep 2021 00:00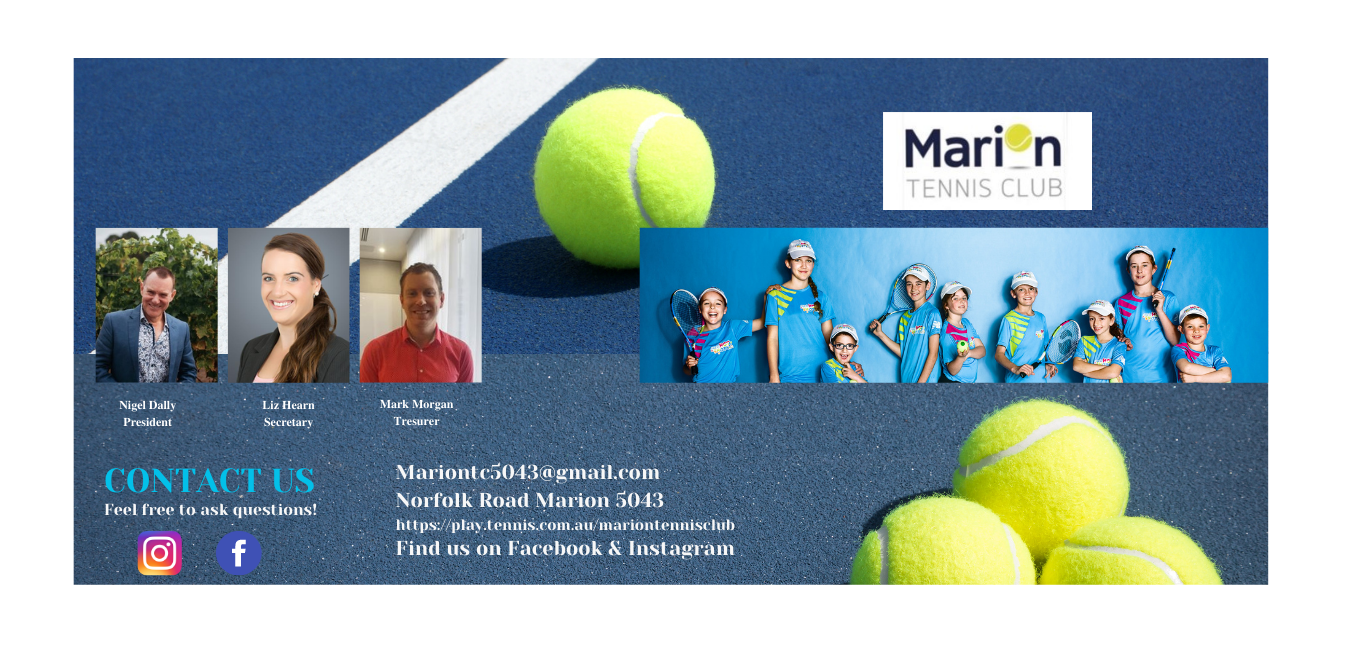 A very warm welcome to all members and friends of the club!
Spring has finally arrived and we are looking forward to another great summer season of fierce competition and social fun.
Our Div1 men's team took out the premiership last summer, with Div6 and Div10 runners up, so all have returned this season with a hunger for that silverware!
It's also great to have our Div5 ladies back again this year with a strong team to challenge for the title!
You may have noticed that our fencing was finally upgraded earlier this year, so the courts are looking great, and we have commenced discussions with council about possible upgrade options for the club rooms and outdoor areas.
The club held its AGM on Thursday night (2/9) and much to our surprise we were honoured with the attendance of Mayor Kris Hanna. Thanks to all committee members and volunteers for their hard work behind the scenes over the last year. We are always on the lookout for additional volunteers or committee support, so if you would like an opportunity to get more involved with the club and give back to the community please reach out!
A strong junior membership underwrites any club's future and our Club Coach Justin Tredwell has a track record of building successful junior clubs. He has decided to step away from his role as Club President to focus on his coaching and to further build the club's junior base. We thank Justin for his contribution to the club over the last year and look forward to his ongoing support on the committee.
You may also have heard that the club recently won a small grant for a ball machine. This is a great asset for the club and we recommend that all members give it a go at some point. It is tremendous for practice but also for cardio. It is available to use free of charge on official training nights (currently Wednesdays from 6-9pm), or for a small fee at other times.
Among the goals for the next year are to build the club's competition and social membership base, improve our website, expand our social media presence, renew our Star Club status, progress club facility development options with council (club house and outdoor areas), upgrade court lighting, and participate in local fundraisers (such as Harvey Norman and/or Bunnings sausage sizzles), all whilst fostering a safe, welcoming, inclusive and very social community atmosphere.
We hope to hold a social round robin tournament prior to the first match of summer competition, so look out for notifications soon! Everyone is welcome, including members, non-members and spectators. I look forward to seeing you all there!
We are Marion!!