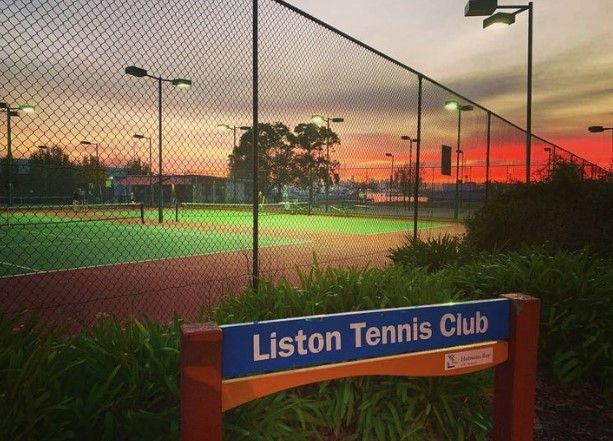 We have recently refurbished club rooms, freshly painted, air conditioned, and with new flooring on the way.
The kitchen is well equipped with a dishwasher, fridge, urn, oven and island bench, to prepare food items.
There is a spacious meals area as well as a table tennis table and lounges facing courts, to watch all the action from inside.
A large flat screen TV is also available for member usage along with Wifi access.
Our toilets and shower facilities are fully accessible.

Courts & Lighting
Our six rebound ace courts are well maintained and all have new LED lighting - it really is great playing at night under these lights!
Squeegees are always available to sweep puddles off the courts after rain.
Plus:
Other facilities at Liston, include:
- a 'lobster' ball machine *member use only
- a BBQ
- AED emergency defibrillator
- bicycle racks
- members access to rooms using a club-issued FOB
- solar roof panels, keeping us energy efficient and environmentally aware
- security camera at the front of the club, for everyone's safety.