HotShots

Here at Lake Macquarie Tennis Centre we are proud to be an official deleverer of Tennis Australia's official starter courses, ANZ HotShots. The courses are a fun and exciting way for children to get into tennis. The programs are based on a "learning through play" philosophy.
Utilising modified courts, racquets and balls the Junior ANZ Hots Shots program provides 4 development stages.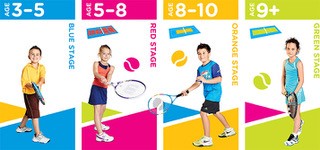 To book your place please click on the prefered session and complete the on-line registration form.
HotShots Blue
HotShots Red
Monday 4.00pm-5.00pm ($120.00)
HotShots Orange
HotShots Green
Tuesday 5.00pm-6.30pm (180.00)
YELLOW STAGE
Monday 5.00pm-7.00pm ($240.00)
Wednesday 5.00pm-7.00pm ($240.00)
Friday 5.00pm-7.00pm ($240.00)
DEVELOPMENT SQUAD
Tuesday 4.00pm-5.30pm ($180.00)
Wednesday 4.00pm-5.30pm ($180.00)
PRO SQUAD
Monday 5.00 - 7.30pm Tier 1 ($295.00) 10 weeks or ($118.00) 4 weeks
Thursday 4.00pm - 6.30pm Tier 2
Please contact Pro Shop for all Program Information on 49 54 9877.