Junior Programs
Saturday Morning HotShots Coaching - Term 3 registration now open!
Sign up for a term of Saturday Morning HotShots coaching. Suits Junior players from 5-13.
About Saturday Morning HotShots
Small group coaching at different levels based on age and experience
Modified courts and equipment to suit littler humans
6-week program delivered by local coaches Greg Dickson and Michael Jazyschyn
Sports vouchers acccepted
For more info on HotShots, see: https://hotshots.tennis.com.au/about/coaching
Registrations for our Term 3 program are now open! Full details and registration form here: https://forms.gle/ngaoaRAxka5ZHj8K6
For enquiries, email katherinetennisclub@gmail.com or direct message us via Facebook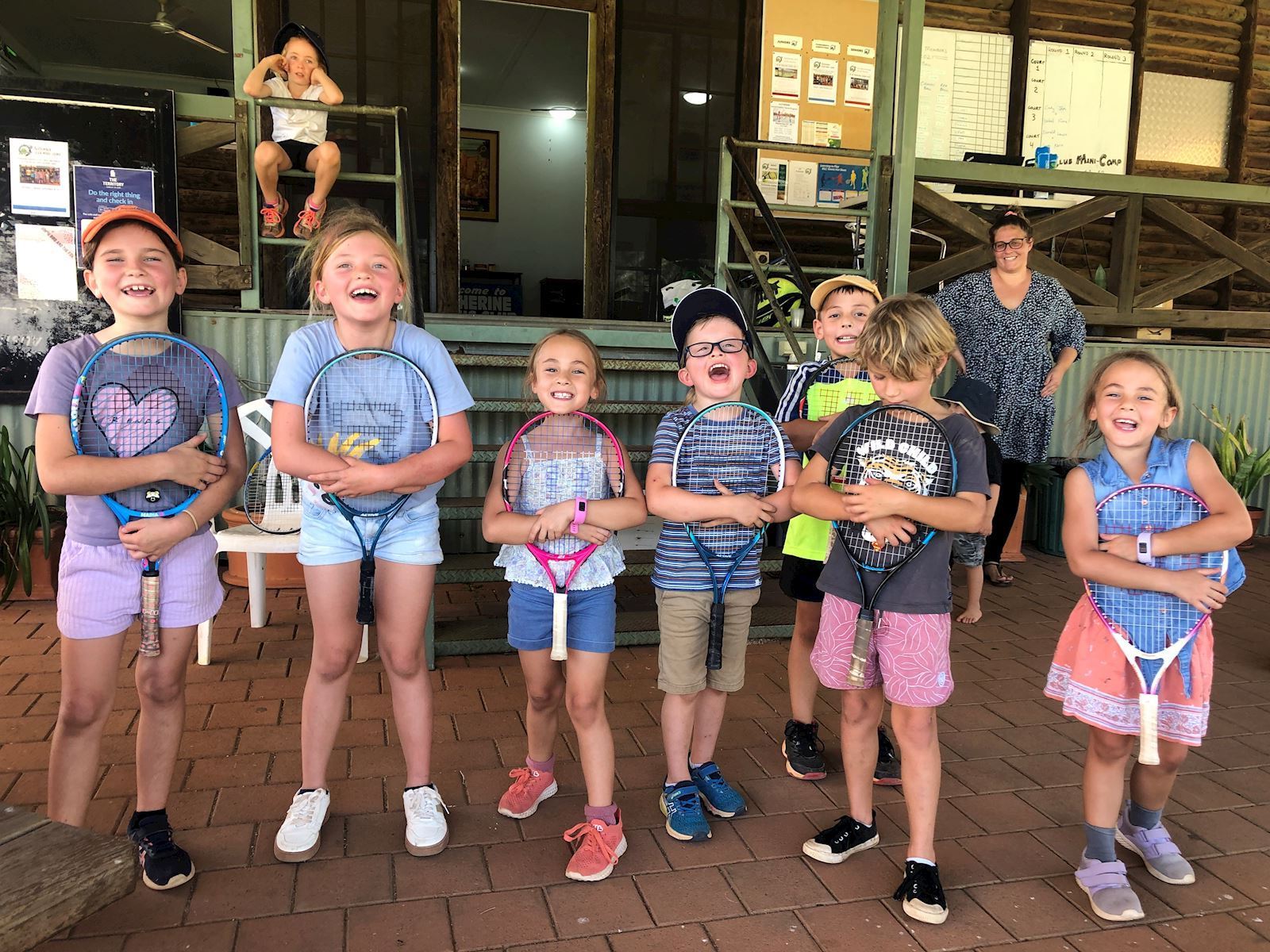 Tuesday Arvo Juniors practice (Community Play) - on hold!
Unfortunately this program is on hold in Term 3. If you would like to volunteer to help get this started, please get in touch!
Time: 5-6pm each Tuesday
Cost: free for members, $2 for non-members (memberships info is here: https://play.tennis.com.au/katherinetennisclub/Membership/Join)
What: this is not a coaching session, but rather activities and practice matches so give our junior more opportunity to play and practice
Can I leave my kids with you for the hour? No - because we are a volunteer-run club, we expect parents to help out. Please come and see the Junior Practice Coordinator when you arrive and see what help is needed. (The only exception to this is teenagers who can be totally independent on court).
Registering: no need to register, just turn up when you can!
If you have and questions, talk to us at the club or email katherinetennisclub@gmail.com.