About Us
Nestled in a corner of the town Common near the southern entrance to the historic village of Eumundi, the Eumundi Tennis Club has provided the local community with a sporting and social outlet for many decades.
The Club is always happy to welcome new members. Our Club is a people's club, not an exclusive organization catering for select groups. Members come from a broad spectrum of backgrounds and age groups.
If you or your family have moved into the local area and would like to play competitive or social tennis, we can help.
For all enquiries contact: 0403 294 256 or email eumunditennisclub@gmail.com
Mailing address: PO BOX 54 Eumundi QLD 4562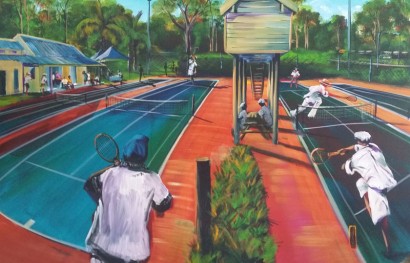 How to find us
16 Memorial Drive Eumundi Queensland 4562